Find the top destinations for the next step on your career path. Compare work-life balance, new opportunities, and affordable lifestyles with our top 10 list of places to work abroad in 2023.*
Moving to another country is an excellent way to kickstart your career or drive it in the right direction.
Your chosen destination will depend on who you are, your occupation and what it is that you want from your working life. We have put together a list of some of the best destinations for working abroad, and the different reasons that you might choose them.
10. United Kingdom
9. The Netherlands
8. Brazil
7. Hong Kong
6. Switzerland
5. Thailand
4. New Zealand
3. Singapore
2. Japan
1. Canada
10. United Kingdom
Best industries: Finance, Tech.
(+) Leading world center for finance, IT, digital and science innovations.
(+) High demand for skilled professionals.
(+) Global dining.
(-) High cost of living.
(-) Not the best place for a better work-life balance.
The United Kingdom is one of the best places to work for a lot of industries. London is a hub for business and tech, but there are other cities across the isles that provide unique work opportunities for a range of professions.

When it comes to your downtime, the UK has a great nightlife and a social population. You are never too far from a public house, many of which are steeped in historic tales of poets, pirates, and everything in between.
9. The Netherlands
Best industries: Agriculture, Academia.
(+) Great quality of life and work-life balance.
(+) Indefinite work visa with a company sponsor for EU citizens.
(+) 5th in the World Happiness Index.

(-) Non-EU citizens may struggle to find a sponsor.
A favorite destination for expatriating career professionals due to its excellent quality of life and work-life balance. The country has a great relationship with its fellow EU nations, which is a huge advantage if you are looking to move from another European country.
The beauty of the country is encapsulated in tulip fields and age-old windmills but runs through the country's canals and into some of the most diverse national parks in the world. All of this culminates for great opportunities to explore and take your mind away from your work life.
8. Brazil
Best industries: Tourism.

(+) A beautiful country with a tropical climate.
(+) High job satisfaction – 41 days holiday.
(+) 24 month working visa.

(-) Expensive healthcare.
A vibrant and colorful country - home to the world-famous Rio de Janeiro Carnival - there is much to love about Brazil. Being the largest nation in South America it has a booming tourism industry. If you work within tourism and travel, Brazil could be one of the best places in the world for you to move to.
The Paradiso setting is a great place to improve your work-life balance, and with 41 days of holiday in the calendar, job satisfaction in Brazil is high.

7. Hong Kong

Best industries: Finance, Business.

(+) Some of the best healthcare in the world.
(+) Strong economy – lower taxes.
(+) Large expat communities.
(-) Longer working hours.
(-) Higher cost of living.
A perfect destination for expats and their families. Hong Kong boasts excellent opportunities for those working in the finance and business sectors. With exceptionally low crime rates, exciting new foods to try and a vibrant culture, Hong Kong attracts huge expat communities, so no matter where you are moving from, you will be welcomed.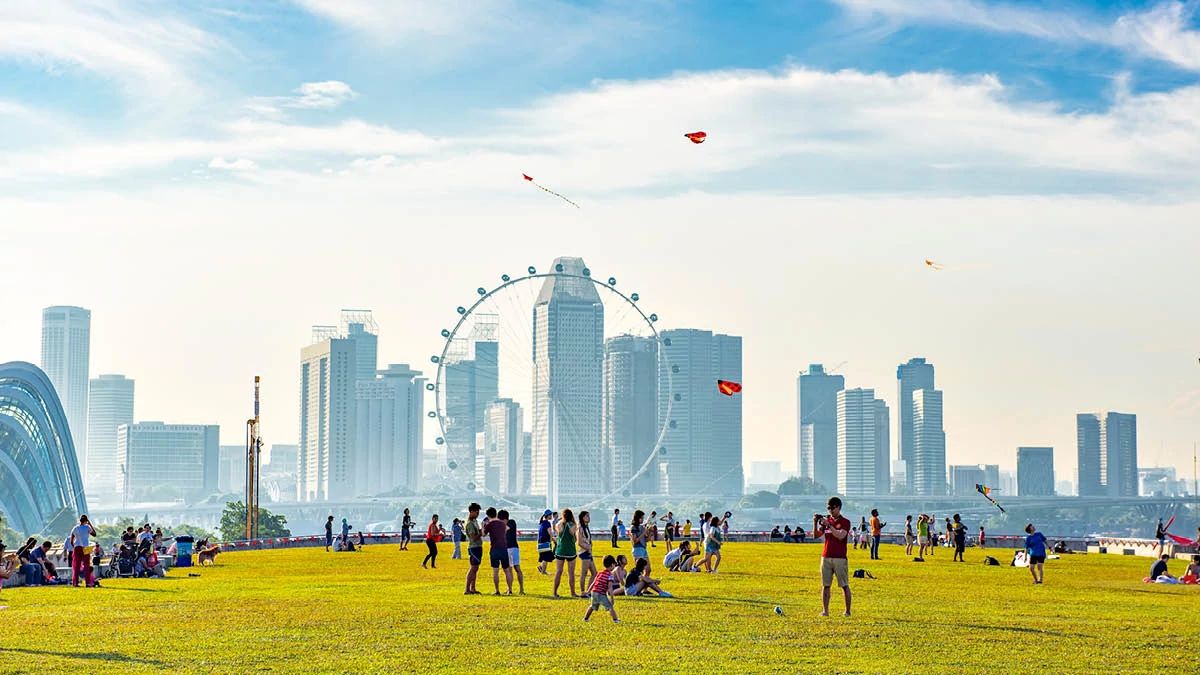 6. Switzerland
Best fields: Finance.
(+) One of the world's highest paying countries.
(+) Beautiful countryside - great for outdoor adventures.
(+) One of the best countries for quality of life.
(-) Difficult to find accommodation due to tight housing market.
(-) High cost of living.
Switzerland has one of the strongest and most stable economies in the world. With higher average pay than other nations, the quality of life there is excellent.

The country has lots of natural beauty to offer and with 650km of pistes and 12 resorts, Switzerland has the largest area for skiing in the world. If snowy slopes arent your thing, there are countless other opportunities to try new activities and embark on adventures that will free your mind of any workplace stress.
5. Thailand
Best industries: Teaching, Web Development.

(+) Incredible scenery – famous islands and beaches.
(+) Some of the best food in the world.
(+) Cheap cost of living.
(-) Two-tier pricing – expats pay more if not careful.

There is a magical allure to Thailand, one that has made it one of the most popular expat destinations in the world for 50+ years.
Located in the heart of mainland Asia, its landscape of low-lying mountains, rice paddies, and sandy beaches with mesmerizing waters makes it one of the most attractive places on the planet.
Low living costs and ample opportunities to work in business, teaching, and tech sectors make it a great place to take your career to the next level, or if you're looking to immerse yourself in a new culture and establish a rewarding work-life balance, then Thailand could be the place for you.
4. New Zealand
Best industries: Agriculture, Hospitality.

(+) Friendly and welcoming society.
(+) One of the best places in the world for families.
(+) Great work-life balance.
(-) Far away from the rest of the world.

Home to some of the greatest backdrops in the world, Aotearoa is one of the planet's most desirable locations.
A friendly population and a government committed to the quality of life of its citizens make it one of the best places to move to for work, especially with your family. It is also hugely attractive for young people looking for their next adventure, with plenty of seasonal work available within the country's thriving agriculture and tourism sectors.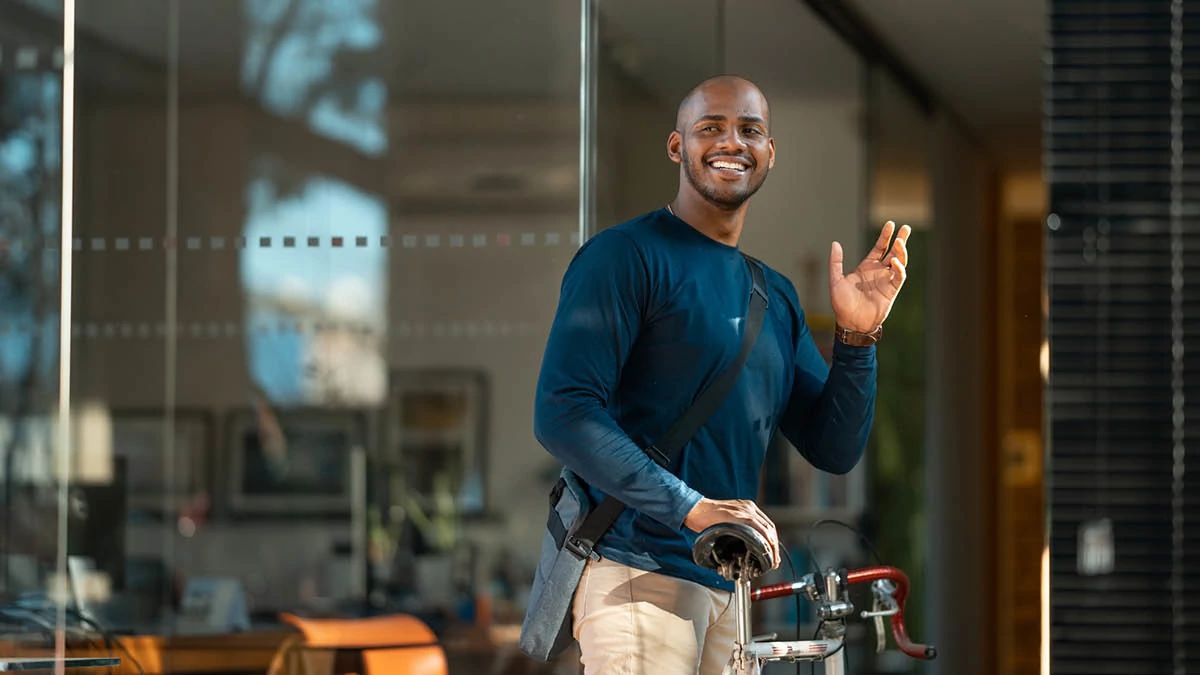 3. Singapore
Best industries: Finance, Engineering.

(+) One of the lowest crime rates in the world.
(+) Thriving business markets.
(+) Committed to sustainability.

(-) High accommodation prices.
In addition to being one the safest countries in the world, Singapore has many measures in place to ensure development there is sustainable. Prioritizing air quality and clean living has made the country a healthy choice for expats who are looking for a better quality of life.
The World Bank have named Singapore as one of the easiest places in the world to do business, a quality that fuels its robust economy and continues to attract business workers from all over the world.
2. Japan

Best industries: IT, Teaching.

(+) Beautiful and diverse landscape.
(+) Strong infrastructure.
(+) High salaries.

(-) High cost of living.
(-) Language barrier.
A truly mythical place, Japan has a hugely diverse landscape and culture. Its reputation for hospitality runs through every corner of the island, and as an expat worker you will be welcomed everywhere you go.
Despite the high costs of living, jobs are well-paid, and the economy is stable, meaning the quality of life is very high.
Due to its diminishing population, Japan is currently seeking expat workers to fill job roles that were previously not so easy to access.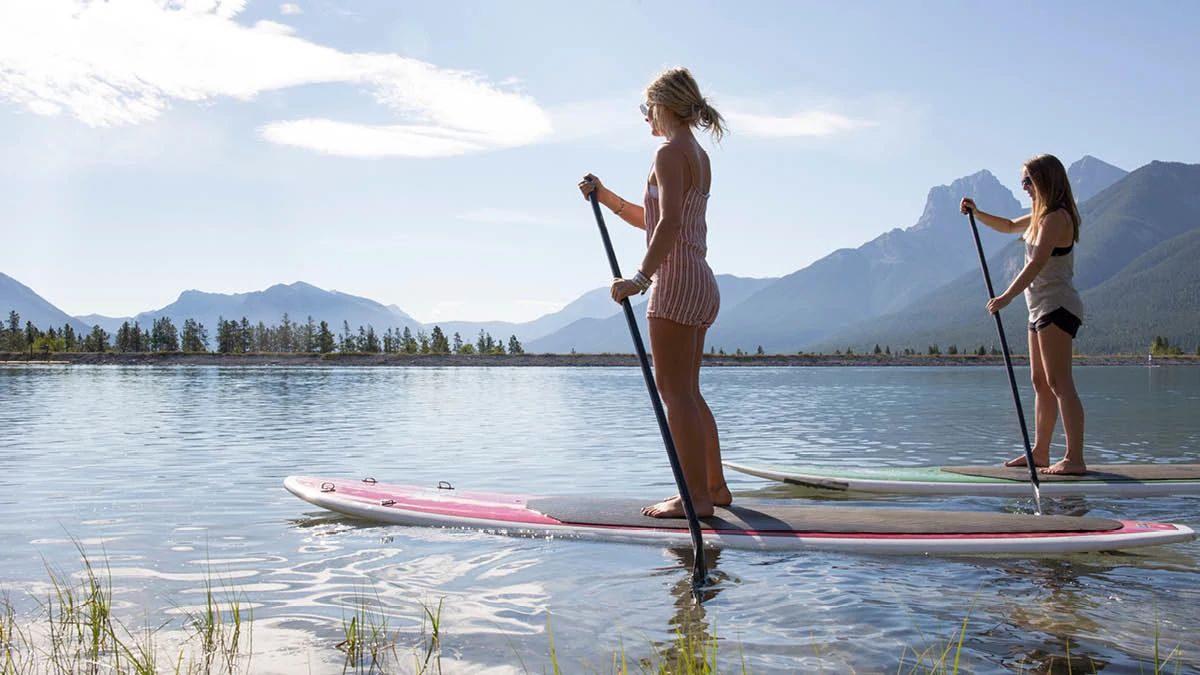 1. Canada
Best industries: Healthcare, Engineer.

(+) 24-48 month working visas.
(+) Highest minimum wage in North America.
(+) Reasonable cost of living.
(+) Countrywide focus on work-life balance.
(+) Great for all working expats – short-term and long-term jobs.

With so many job opportunities spanning various sectors, (healthcare, IT, engineering and more) Canada is a great place for pretty much all prospective expat workers. Whether you are looking to move forward in your career, find short-term work, or intern abroad as a young adult, Canada would be a great place for you.
The cold winters are not for the faint-hearted, but Canada's dramatic seasons and beautiful scenery are major attractions for adventurous individuals looking to work somewhere with ample opportunity to explore.

*Before travelling to any country, make sure to check for any entry restrictions and requirements that may be in place.
Discover more about Cigna International Health Plans