It's a big enough decision to move overseas if you're on your own, but what if you have a family to consider? Schools, culture, social life, it can be a minefield for anyone, and if you've got more than one child there's even more to navigate. American Mandy Haakenson moved with her husband and two children from Seattle to London via Copenhagen, here she shares her first-hand experience...
Born in Peru, Mandy is no stranger to the expat life after her family immigrated to the United States when she was a child. With a passion for travel – her passport has collected around 50 different country stamps – Mandy, her husband and two children relocated to London, from Seattle, after a stint in Copenhagen.
Why did you decide to move overseas?
Around twelve years ago, my family and I moved to Copenhagen for my husband's job, who was working at Microsoft at the time. And then, when that project came to an end, we reached a crossroad – do we go back to the US or continue a life in Europe? For us, London was an easy choice. I started my blog, offcoursebird.com, to report on the how we navigated life in a new place and how our kids reacted to the transition.
Was the initial decision to move to Copenhagen an easy one to make as a family?
Yes, as even without the job offer, we had always wanted to move abroad with our kids – it was actually something we talked about before they were born. It had been a long-time dream to settle in Europe. Denmark was not our first choice, we would have preferred to go somewhere sunnier, but it was too good an opportunity to miss. Having said that, we completely fell in love with Copenhagen. Prior to the move, I had only been there for two days, so we dove into a culture that we didn't really know anything about.
What is challenging about life in the UK?
There are so many cultural differences: some aspects I miss, such as the friendliness of Americans, but this is also accredited to being in London, which is slightly more reserved than the rest of the country. A big culture shock was tipping, which is just standard practice in America but less so here – although, it is becoming more common in London now.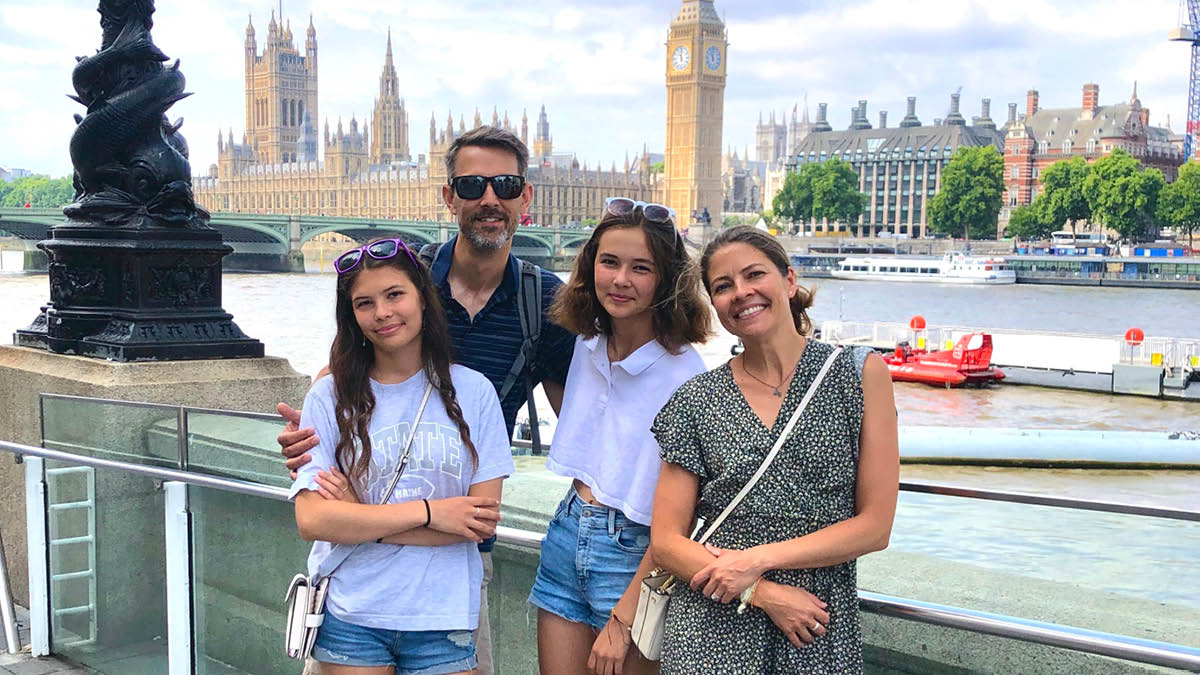 How did the children adjust?
There was a time when we visited Spain on holiday and my youngest (who was three at the time) asked, 'when will our bed bunks arrive?'. It was an eye-opening moment for us as it was the first time that we considered our children might be confused. When we first moved, our five-year-old understood more and was upset about leaving certain family members. As a parent, this is a really difficult thing to deal with; you never want to see your children upset about a decision you've made for them.
What did you do to help them adjust?
I was able to draw on my own experiences as an expat child. I remember crying when leaving my friends behind but now I am tremendously appreciative to my parents for the experiences they've given me. It helps to find something that your kids love in the new place, whether that is a sport or a club, and make it a fun experience for them. Our decision to emigrate may have completely changed the trajectory of our children's lives but it is not something I regret.
Recently, my daughter gave a speech in her English class on the advantages of being raised in different parts of the world, so now my children see the experience as a blessing. In my daughter's words, it gives more resilience and ability to deal with change. She knows a lot of people who do not handle moving houses very well – let alone countries. So, I would say, in the first instance it can be difficult for them to understand but as time goes on, they will adjust, and now we've come to a point where life abroad has just become life.
Mental health is a challenge for many expats, how did you handle this?
Moving means relearning everything you know from scratch, but now I rarely get homesick. When we were in Copenhagen, we were in an expat bubble – our kids went to an international school and we didn't speak fluent Danish – so when it came to moving to the UK, I was determined to integrate into culture here as much as possible. However, expat communities are a great way to make friends especially early on. Being an expat means you've already got something in common and the members become your support group – you'll form lifelong friendships. My kids were in primary school when we moved which was a great benefit as I met a lot of other parents but there are plenty of ways to meet people through a hobby. Join a book club or running group, and also go to the local pub. Even if you're not a big drinker, it doesn't matter as pubs serve as a community living space where dogs and children are generally welcome.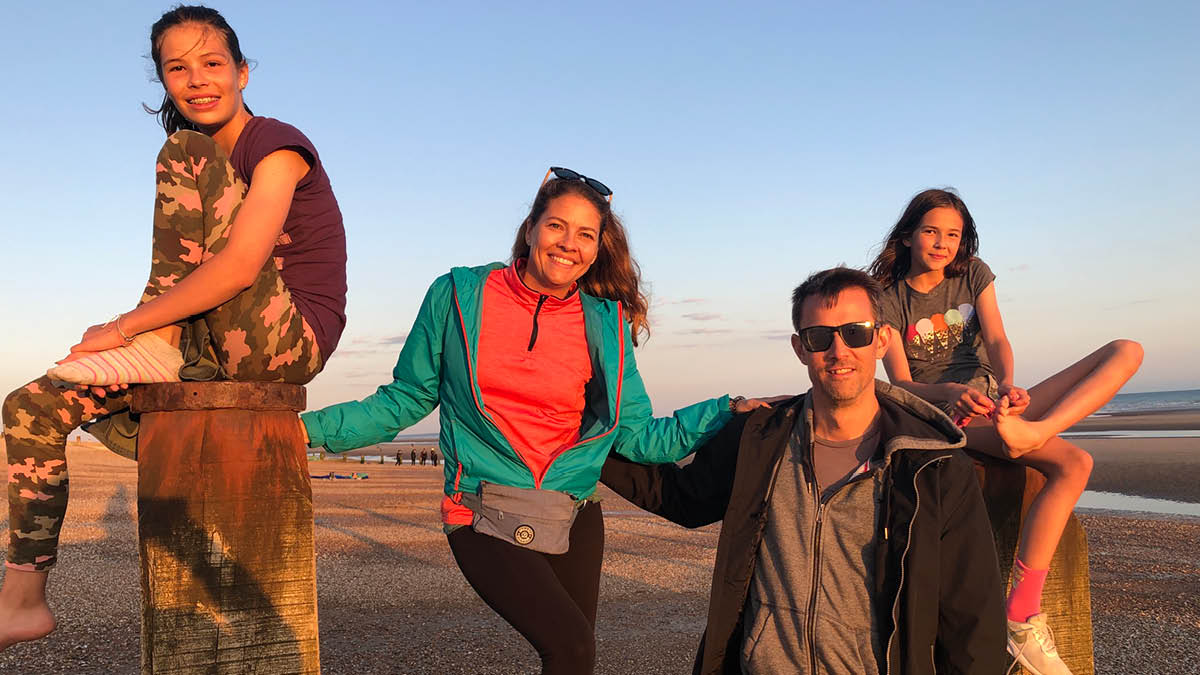 What advice would you give to people looking to relocate?
We own a house now, which took a while, and we consider the UK as home – although my husband and I still dream of more sun. I think in regards to advice; take that leap of faith because any dream you have is always worth exploring. It will be the best thing you ever do.
Do you miss America?
Being on the Puget Sound, Seattle is unique, and I love the outdoor lifestyle there. Living in England now, I miss the mountains and easy access to the ski slopes. What bothers me about the US is that customer service can be so over the top – I get reverse culture shock from it when I return home! The consumerism mentality hits pretty hard in the States.
What do you like about the UK?
The first thing that comes to mind is the sense of history associated with the UK; it's all around and there is so much to discover. As a young country, the US doesn't compare. I love exploring old towns that still look similar to the way they did hundreds of years ago, and I enjoy learning about the legacy of the Royal Family and historical events like World War II.
I always say Britain is a small island with a big personality. London is great because you don't need a car to get around. I would definitely recommend getting a little out of the city when you can. For weekend jaunts, head to Richmond Park for a dose of nature and Hampton Court Palace if you're a history buff like me. A little further afield, weekends in the Cotswolds should not be missed and neither should the Dorset coastline – both are easy to access from London.
If you need expat health insurance alongside your travel insurance, we have options to suit your needs and budget. Click here to learn more, or get a quote in under 2 minutes here.