First and foremost, greetings are a big deal in France. From walking into the local boulangerie to arriving at a restaurant or meeting up with a friend, a cheery 'bonjour' will go a long way, even if that's the full extent of your French. If meeting someone for the first time, this is sometimes accompanied by a polite handshake.
Rather more complicated is 'la bise' – the traditional kiss on each cheek – which can throw even the most seasoned visitor into confusion. Reserved for closer acquaintances, this most commonly takes the form of two kisses, but can be three or four, and then there's the crucial question of whether to go left or right first. To avoid any awkward situations, it's best to check on the local custom beforehand.

Know that a lunchbreak is non-negotiable. Unlike in some countries, where office workers will often work straight through with a sandwich at their desk, lunch here is generally sacrosanct. It can often last longer than the traditional hour too.
There is a tongue-in-cheek expression that sort of sums things up – the French don't eat, they either lunch or dine – and that's one cliché that does hold true. Good food is very much at the centre of life here and taking the time to enjoy it is all part of that famous French joie de vivre.

On a related note, one of the most important parts of French life is the apéro. Short for apéritif, this is basically just an excuse for a pre-dinner drink (or two) usually accompanied by a few small nibbles. In towns and cities, this will often take place on a sunny terrace, but can happen anywhere, including at home.
Also, café culture in general is an essential part of la vie française, but this, too, comes with its own set of unspoken rules. Be aware that, unless eating, it's normal to free up the tables for lunch from late morning onwards. Furthermore, some places not only disapprove of laptops but actively don't allow them.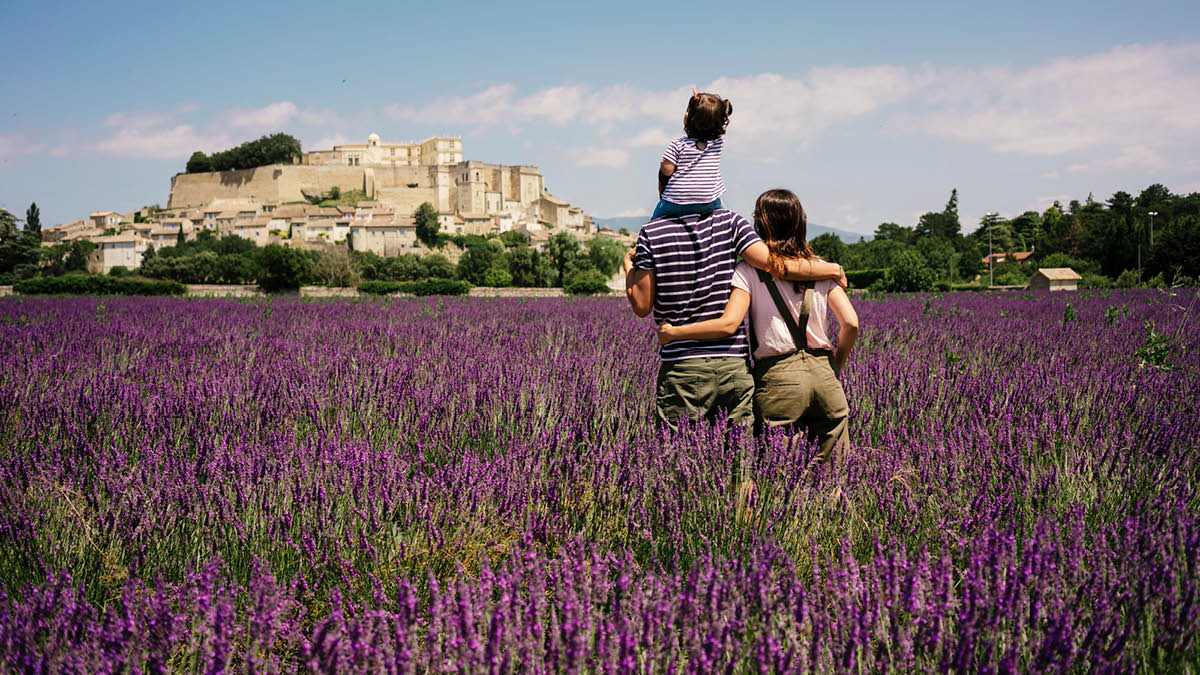 In general, people here definitely work to live rather than live to work. Aside from the hallowed 35-hour week, a more recent French law established the 'right to disconnect' – effectively protecting people's right not to reply to emails or calls outside work hours.
Also, pretty much everything stops in August when the French take their famously long summer holidays. Need to get something done in France? Better make sure it's sorted by around mid-July or you'll almost certainly be waiting until September.

That brings us on to another important time of the year: 'La Rentrée'. Essentially, this is the grand return, when everyone comes back from their holidays for the start of the new school year or to resume work.
Much more than just the standard 'back to school', here it signals a whole new beginning, in all aspects of life, with a renewed sense of energy. Everything reopens after the long summer break, social lives are resumed once again and the shops are restocked for the new season. Importantly, it's also the start of the new cultural year, with the opening of exhibitions, the release of books and the launch of anything and everything.
Speaking of social events, one of the most enjoyable aspects of life in France is its many festivals. From the nocturnal Nuit Blanche, a dusk-'til-dawn arts festival, to the Journées Européennes du Patrimoine, which sees private buildings throwing open their doors, and France's fête nationale, aka Bastille Day, on July 14, there's always some excuse for a celebration.
One of the most popular of them all is the Fête de la Musique, basically France's biggest street party, with literally thousands of live-music events. Held on the summer solstice, the lightest night of the year, it sees the whole country come alive to the sound of music.
Of course, sport is a big part of life here, too. The French love their football and rugby, especially, and skiing is a popular pastime for many. And that's not to mention other pursuits such as pétanque (or boules).
From the world's biggest cycling event, the legendary Tour de France, to the famed French Open tennis tournament, Roland-Garros, and the Paris Marathon, which sees some 50,000 runners take to the streets, it's fair to say the French like their sport. The year ahead will be a particularly important one, too, with the Rugby World Cup in the autumn and then the Paris Olympics taking place in 2024.

One aspect of French culture that visitors sometimes struggle with is the bewildering levels of bureaucracy. It's true that the French also love their paperwork – and it's worth remembering that any procedure, but especially anything related to accommodation, banking or residency, can require Kafkaesque levels of admin.
Think you'll no longer need the details of that bank account from 25 years ago? Think again. Reckon you'll never require your actual birth certificate? We've got some news for you on that… Oh, and it will also need to be translated into French by a certified practitioner. Anyway, you get the gist.

Another gripe for many foreign visitors, is the many (and there are, indeed, many) strikes. Whether it's the train drivers, the rubbish collectors or pretty much everyone in the case of the recent pension reforms, this is just part and parcel of everyday life in France.
Also, taking to the streets to stand up for one's rights is woven into the French fabric and it doesn't take long to accept this as the norm. For city-dwellers, even actual riots barely raise an eyebrow, as famously illustrated by the video footage from Bordeaux that went viral earlier this year: people merrily sipping wine on a terrace while a street fire, started by protestors, rages nearby.

Finally, while it's important to acknowledge that living in France isn't always easy, that just makes the little victories all the sweeter. In fact, when you factor in the fantastic food, the rich heritage, the beautiful scenery and the excellent health and social care, not to mention some of the best wines in the world, it's hard to think of anywhere better.
So, ultimately, what's a few cultural blunders among friends? Santé to that, we say.
If you need expat health insurance alongside your travel insurance, we have options to suit your needs and budget. Click here to learn more, or get a quote in under 2 minutes here.