With the workplace being a very influential environment when it comes to mental health and well-being – why are only 24% of employers providing mental health support? It's time for employers to identify and build programs that support positive mental health – so that they can offer a solution to employee burnout and stress, instead of contributing to the problem.
Stress and burnout – the conflict between work, home and everything in between
Work and personal life, personal life and work. Gone are the days when never the two shall meet. These days, it's normal for the demands of work to merge into family life and vice versa. These blurred boundaries make it difficult to switch off from work or home – leading to stressors from one area of life having a domino effect on everything else.
A closer look at work….
When it comes to the workplace, many of us exhibit negative working behaviours like checking emails as soon as we wake up, having video calls all day long and outside of working hours, plus working extra hours over the course of the week. This translates to 73% of workers feeling burnt out and 78% of workers who are 'always on'. While these behaviours can, in the short term, make an employee feel like they are being more productive, working in this way isn't sustainable or realistic long term. Eventually, this will lead to presenteeism, a loss of employee productivity and absenteeism.
Of course, it's not just the workplace that contributes to an employee's mental health. A number of external factors play a huge part too. So what is keeping your employees awake at night?
A closer look at home…..
Being able to look after their own, or their family's Whole Health is one example – with only 37% of people feeling like they are taking good care of their children's health and well-being. The increased cost of living that we're all experiencing is another – only 23% of people are happy with their current financial situation. And we can't ignore the fact that we've been faced with two back to back crisis events over the last two years with Covid 19 and the war in Ukraine.
All of these topics are interconnected and there's no doubt that thanks to the media, we have all been exposed to too much bad news. The more media consumed around these topics or events, the more likely is a significant and prolonged stress reaction.
As an employer, it's important to understand that it's not just the challenges of the workplace that employees need to cope with every day. It's everything else too – their finances, their home life, their physical and mental health. All of these things impact employee stress levels, leaving them feeling burnt out and potentially hindering their performance at work.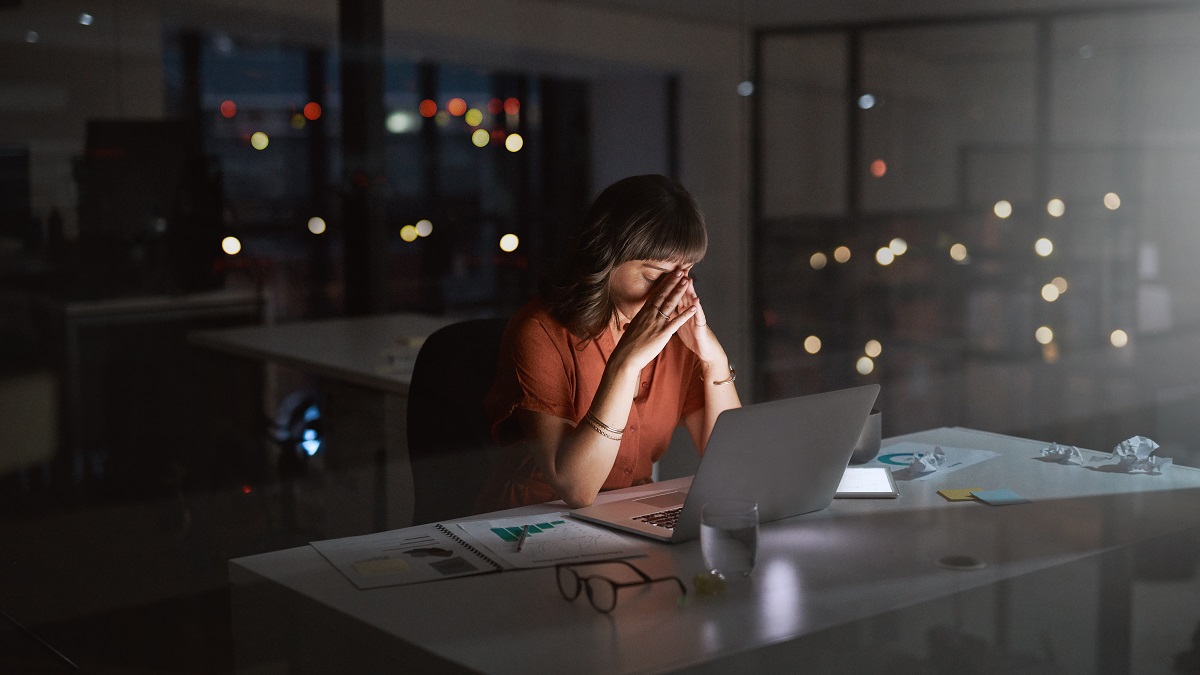 Understanding employee stress and burnout and the impact this can have in the workplace
When we talk about burnout, we mean a state of physical and emotion exhaustion brought on by constant stressors at home and at work. Burn out is the result of chronic stress – when the demand placed on an employee exceeds their mental health reserves that are needed to deal with life's stressors.
For employees, those who are experiencing burnout often:
Lack enthusiasm for the job – employees may no longer feel passionate towards their job and think negatively of their role, working conditions and the people they work with, gradually distancing themselves.
Feel emotionally drained – employees will feel tired, emotional and overwhelmed with the demands of their workload.
Have a loss in productivity – employees will lack the drive and motivation to do their job and lack creativity.
Experience physical symptoms – burnout can manifest in physical symptoms such as headaches, loss of appetite and difficulty sleeping.
The well-being of employees contributes to the workforce's overall productivity. So, if there's a significant number of employees who are experiencing burnout, employee engagement will be negatively impacted, which could result in a reduction in the overall quality and quantity of output, not to mention an increasing turnover rate.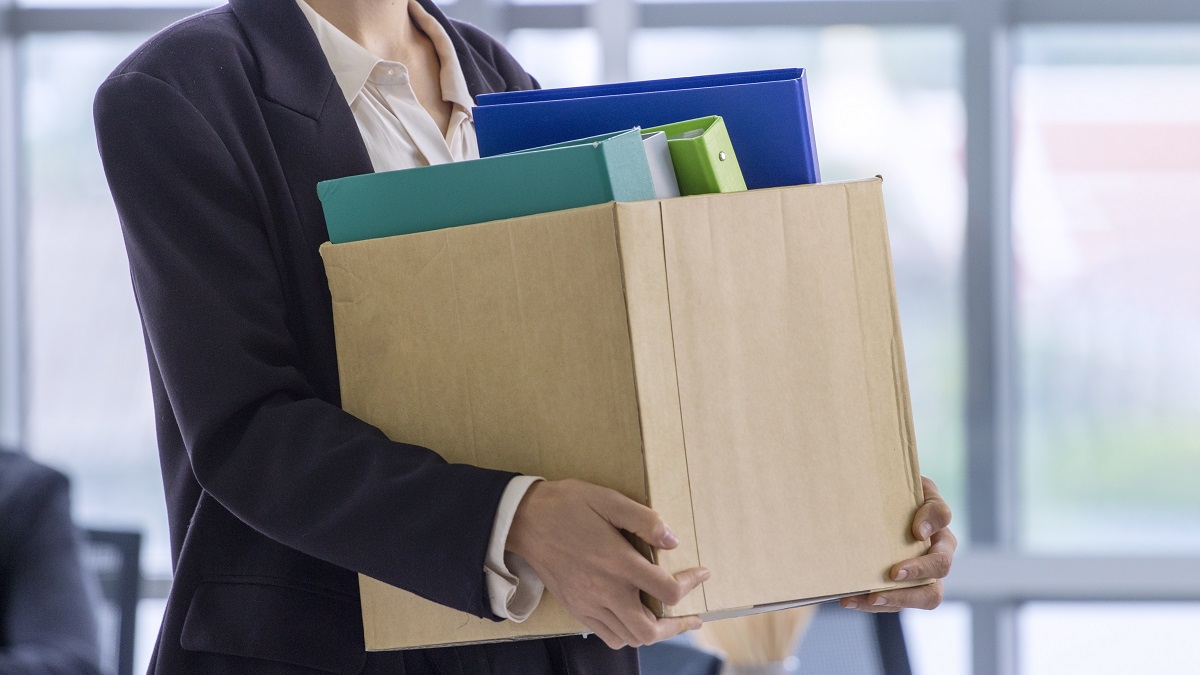 Employers should be encouraged to take action to help their employees to build and sustain their mental well-being.
Looking after mental health is a critical component of any drive to improve Whole Health in the workplace. There needs to be a focus on both prevention and resilience, as well as providing support to employees already dealing with mental health concerns. Employers need to provide the tools and framework needed to both protect and support employee mental health in the workplace. This should be included as part of an effective workplace health strategy. A top tier strategy should consider:
Health Risk Assessments - by understanding organisational factors that affect employees' health such as the physical environment in which employees work, including any exposure to hazardous situations, level of sedentary or active work style, and other key environmental concerns, employers can then identify groups of employees who would be most affected by certain risks and can tailor programmes and support accordingly.
Addressing HR issues – Employees will feel the pressure even more if they are under resourced in the team, stretched too thin or if too much demand is placed on them. Employers need to take into account things like planning, resources, working patterns, contracts and job security and assess these in line with the current and future workload and output for each team or individual.
Training for managers on mental health - Ensure the workplace is a safe space to talk openly about mental health problems by providing employees with a platform where they can easily communicate with their managers. This can be done by offering guidance and training to employees to start a dialogue with their managers or by involving middle managers in delivering mental health interventions. Simple interventions, such as providing mental health training to managers, can significantly impact employees' mental health.
Mental health first aid – mental health first aiders act as a first point of contact and reassurance for a person who may be experiencing a mental health issue or emotional distress. They understand the important factors affecting mental ill health and can identify the signs and symptoms for a range of mental health conditions. Mental health first aiders play an important role in the overall mental health strategy within the workplace.
A positive and supportive workplace can be the difference between an employee feeling well or feeling on edge. Employers need to focus their efforts on promotion, protection and restoration of mental health.
To do this effectively, investing in cost-effective health strategies for the workplace is a must - one that focuses on encouraging healthy behaviors from the outset with the goal of building and sustaining employee resilience and mental health in the long term. In addition, your organisation is also likely to benefit from reduced healthcare costs, a reduction in absenteeism, and an increase in productivity gains.