In a 2022 survey, almost half of people reported feeling lonely; for over 7%, this was a feeling of chronic loneliness1. The COVID pandemic has reminded the world that bonds of friendship are critical to leading fulfilling lives, but the reality is that making and maintaining these close relationships are harder than ever today – in a recent YouGov survey, more than half of people agreed that they find making friends difficult2. Whether you've moved to a new country, or you are just keen to meet new people in your area, sport is a great place to start. It's well-established that sport is a fertile ground for social relations3, firstly because many sports are naturally sociable, most obviously those you play with others in a team, but also because sport helps to facilitate social interactions; a chat along a fairway or a post-run pint is as much a part of it as the sport itself. There is a togetherness that comes with playing sport like nothing else, so in this article we will explore six of the most sociable sporting pursuits and offer advice on how to get started.
1. Football
Football is the most popular team sport in the world, with around 265 million playing the game. In every city, town and village in almost every country there will be a football club to join and meet people in your area. As a team sport, football gives you a chance to bond closely with your team-mates through the sport, both in training and in competing against others. It's a very simple game and is easy to get started, so could be the best option if you're beginning from scratch.
In every country there will be clubs affiliated to the national organising body that you can join, but in many there are also local social teams and leagues that may better suit what you're looking for. Ability is no barrier - when you join there will be multiple teams of differing standards, so you can easily find the level for you.
When it comes to football there are also many different forms you can try. From 11-a-side to five-a-side to futsal to walking football, there will be a form of football that suits you and allows you to meet new people.
2. Golf
What's better than spending four hours with your mates in the sunshine? There's a good reason why golf is one of the most popular and sociable sporting pastimes, with many people taking up the sport for exactly this reason; in a recent survey, around 37% of new golfers (starting in the last decade) said they started playing due to the social aspect, which is 15% higher than golfers who've played for more than 10 years4.
The very nature of golf is social – you spend your time chatting along the fairways or having a bite to eat after the round, all while engaging in friendly competition. If you're joining a new club and have nobody to play with then it's easy to find a partner, either at a club competition day or simply being paired up with another player for a tee time.
Whether you've played the sport for years or you've never picked up a club, the game of golf has a handicap system, so you can play with anyone regardless of your ability.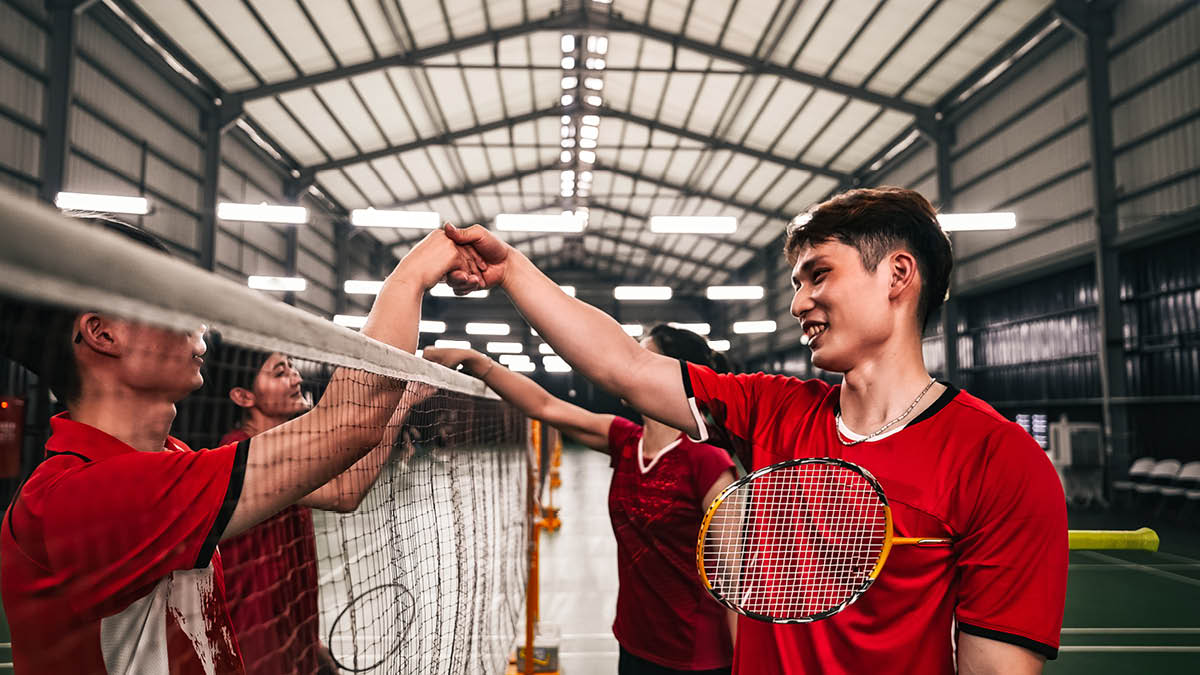 3. Badminton
One of the biggest sports in Asia, specifically China and South Korea, Badminton is played by as many as 220 million participants worldwide – in fact, it's so big, many consider it the second most popular sport in the world. However, the game is certainly not restricted to the east; in the UK there's over 730,000 regular players, and while it's not hugely popular in the US there are still over a million regularly picking up a racket.
If you are looking for a club to play for then you can access the database provided by your country's national governing body, or if not then there are over 750 worldwide badminton groups on Meetup, the social networking site that connects individuals with similar interests and helps turn them into friendships - there are plenty of ways to get yourself on court and meeting new people.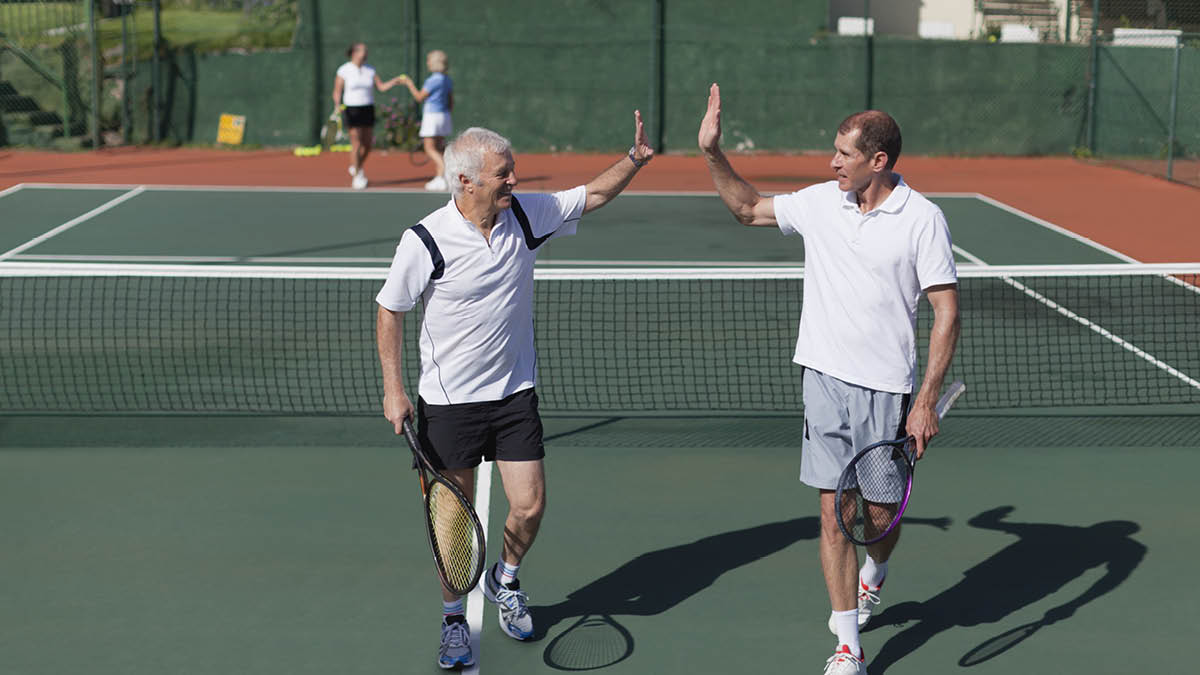 4. Tennis
The International Tennis Federation estimates there are 87 million regular tennis players worldwide – plenty of people to have a game with. Not only that, but there are 151,000 clubs worldwide and 578,000 courts, so no shortage of places to get a few sets in.
The game is huge in the US and in China (50% of all players come from these two countries), but there are tennis players all over the world. You can join a club and become part of a team, or simply meet up for friendly games at your local courts.
If you're looking for someone to play with, there are a number of resources you can use. A good starting point would be RacketPal, the app which helps you connect with local racket sports players or join local leagues, it's very popular and available globally.
5. Hockey
Perhaps a sport many wouldn't think of, but field hockey is one of the most global participation sports, played in nearly 130 countries and across six continents - an estimated 30 million people regularly pick up a stick. From Australia to India to the UK and Europe there are thousands of clubs to get involved with – in the UK alone there are almost 850.
Not only that, but just as with many sports one of the huge benefits of hockey is the sense of togetherness and comradery that comes with being part of a club. You can have drink together after the game or go and watch another team playing, which all helps to foster friendship.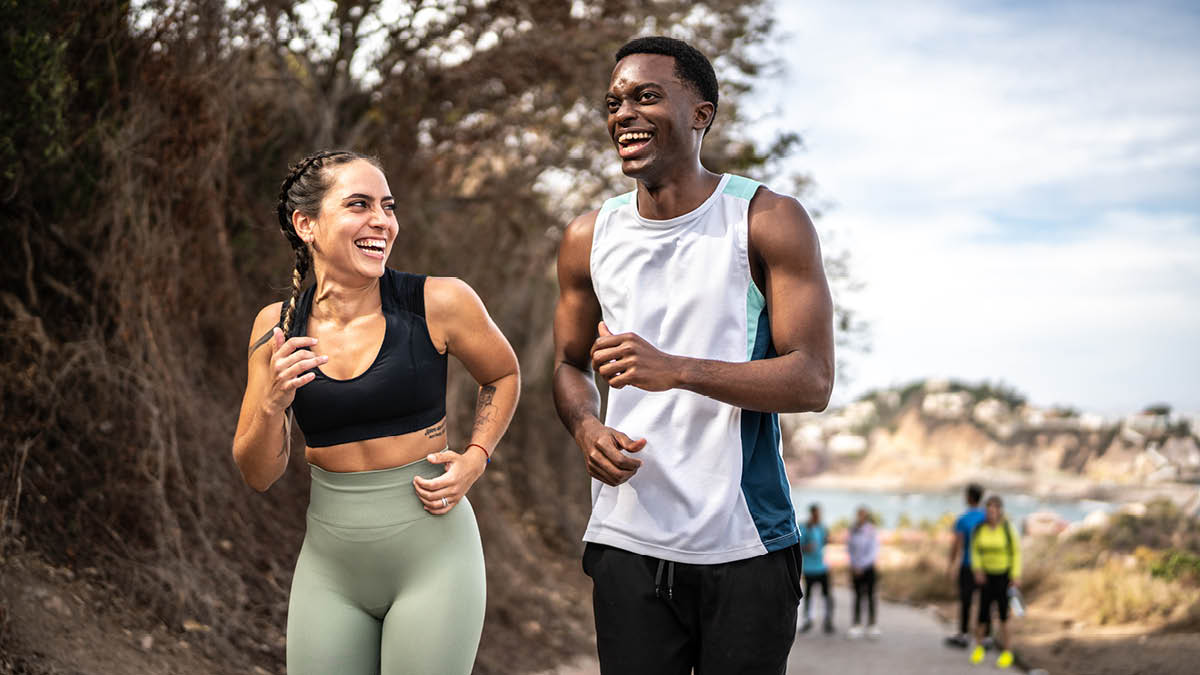 6. Running
Another of the most popular sports that's easy to get involved in is running. Running clubs at local tracks are prevalent across many countries but what has massively grown in popularity recently are social media running communities – be it on Instagram, Facebook or specific running apps like Strava, people are connecting on social media and meeting up to go on casual runs every week. If you're new to a city, it's definitely worth checking out.
Running has two main advantages – first, there will always be a person or a group that fits the pace you want to run at, and secondly, it's very low cost to get started - all you need is a pair of trainers, no need for a bat, a racket or an expensive set of clubs.
If you have moved somewhere new, there is no better and quicker way to integrate yourself in a community than through sport. Not only does it keep you physically fit but mentally healthy too, and literally everyone can take part.
If you think sport is not for you – maybe you think you're too old, you're not good enough or you have a disability – it's simply a question of finding the right one.
If you are older, there are plenty of low-impact sporting endeavours, such as golf, tennis and field hockey. If these are too strenuous, then nowadays there are plenty of adapted versions of popular sports which to choose; walking football, for example, is now played in 24 countries. Disability sports too, such as wheelchair basketball, rugby and tennis, have all massively grown in popularity since the 1960s. Ultimately, it's about recognising that the social side of sport is now as important as the sport itself. Embarrassment at how you look while playing, especially among young people, has been found to be a significant barrier to getting involved in sport5, but finding the right environment is key to overcoming this barrier. Like you, most people are just there to enjoy themselves, have a laugh and meet people along the way.
If you need expat health insurance alongside your travel insurance, we have options to suit your needs and budget. Click here to learn more, or get a quote in under 2 minutes here.
Sources
1. Campaign to End Loneliness. (2022). 'Facts and statistics about loneliness'. Accessed from: https://www.campaigntoendloneliness.org/facts-and-statistics/
2. Dinic, M. (2021). 'The YouGov Friendship Survey Part Three: Britons on Making Friends'. Accessed from: https://yougov.co.uk/topics/society/articles-reports/2021/12/16/yougov-friendship-study-part-three-britons-making-
3. Dalen, HB & Seippel, Ø. (2021). 'Friends in Sports: Social Networks in Leisure, School and Social Media'. Int J Environ Res Public Health, Vol 18(12).
4. Golfshake. (2021). 'Social Benefits of Golf Are Increasingly Attractive.' Accessed from: https://www.golfshake.com/news/view/16101/Social_Benefits_of_Golf_Are_Increasingly_Attractive.html
5. Cook, G. (2022). 'The fast and the curious: the rise of the running club'. Financial Times. Accessed from: https://www.ft.com/content/9a777a67-8d8e-40c5-a03b-286ceab99aa7
6. Statista Research Department. (2016). 'Embarrassment as a barrier to sport or physical activity in Great Britain'. Accessed from: https://www.statista.com/statistics/534660/embarrassment-barriers-to-participation-in-sport-exercise-and-physical-activity-great-britain/#:~:text=37%20percent%20of%20respondents%20between,sport%2C%20exercise%20and%20physical%20activity