Research by Cigna during the pandemic[1] has helped build a picture of what being healthy in 2021 means for globally mobile individuals.
We call this picture our Whole Health vision. It's comprised of three straight-forward elements: physical health, mental health and 'My World'.
Physical and mental health has long been the bedrock of Cigna's health insurance offering but what makes Cigna an industry game-changer, especially for expats, is 'My World'. This is our phrase for those different building blocks in our lives that matter most – and which form the basis for our well-being.
Here is how a Cigna healthcare policy supports each individual building block, and how they all fit together as one part of a whole.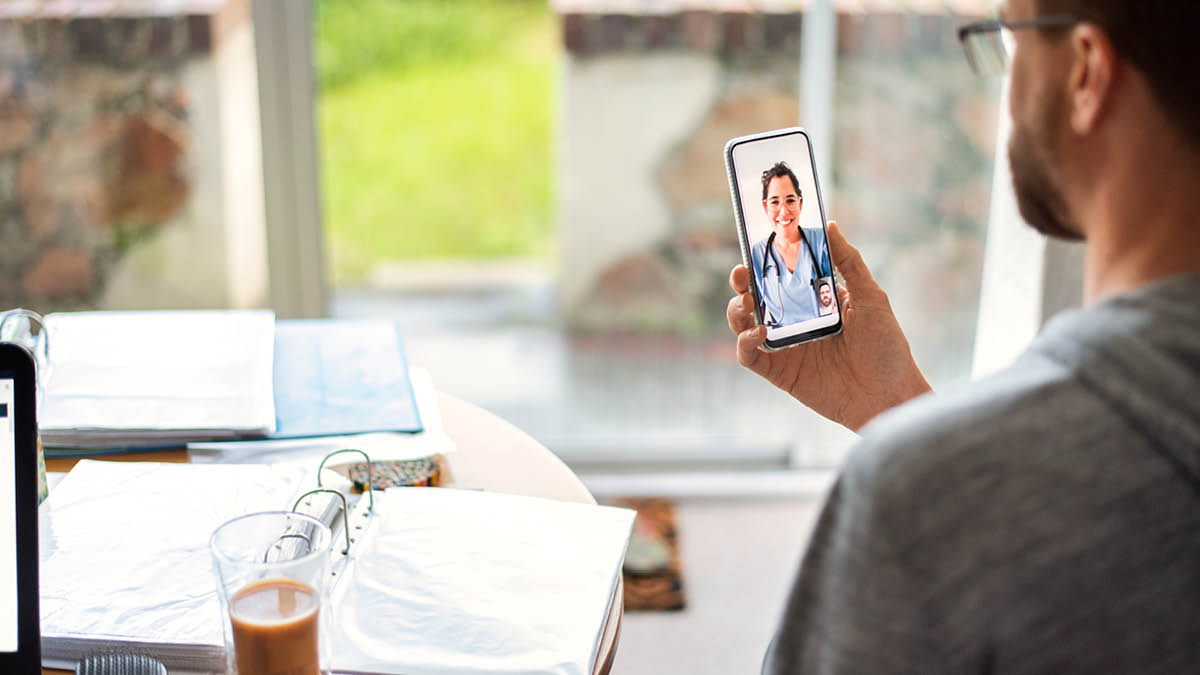 Access to Care
Cigna's global network of healthcare providers means that our policy holders are never far from seeking trusted medical support and treatment where required. Our network includes over a million healthcare relationships with hospitals, clinics and facilities, spanning 30 countries and jurisdictions[2]. For Cigna policy holders, a doctor is always in their pocket (via their phone) thanks to virtual consultations through our WellbeingTM app, which also offers a range of biometric tracking tools to help you add positive behaviours to your everyday life.
Financial Health
Cigna's research has identified financial health as one of the hardest hit areas of people's lives over the last 18 months.[3] A negative global outlook combined with the very real threat of job losses in many sectors, has fostered financial anxiety over long-term payment commitments such as rent and mortgages. This anxiety creates stress, bringing physical health issues into play as well. This is why Cigna has reduced the cost of its healthcare where possible through virtual consultations with doctors, who are available 24/7 and often within 24 hours of making a request.
Cigna also offers flexible payment plans that allow policy holders to create a policy that suits their needs and budgets.
My Family
At Cigna we know that an individual's health and well-being is directly linked to the health and well-being of their family, and the pandemic has only strengthened this connection.
Caring for the family unit is at the heart of our healthcare offering for globally mobile individuals, even if they are physically apart from their family for significant amounts of time.
Support Network
At Cigna we know that whenever someone is in need of professional medical assistance, having someone to support them in their journey makes a world of difference.
That's why Cigna policy holders who are diagnosed with a complex condition requiring special support, receive personalised assistance from a dedicated team of Cigna nurses and doctors. This support can be provided in a multitude of languages as well, putting globally mobile individuals at ease at a potentially vulnerable time in their lives.
Home Environment
Linked with providing a support network to expats, is being able to facilitate evacuation following a medical emergency, either to a nearby centre of medical excellence, or to the policy holder's home country. This element of our 'My World' vision also allows immediate family members to travel abroad to visit relatives should they be involved in a medical emergency.
Work Life
Owing to the pandemic, the boundaries between our working life and home life – the journey to work, dressing for the office, regular hours – have blurred, making it harder than ever to maintain a healthy work-life balance.
To counter this trend, Cigna offers various additional modules which can be added to our core medical insurance. One of which – our International Health and Wellbeing module – provides 24/7 stress management support, and confidential counselling sessions for a range of life crises.
Although we are all different, the fundamental building blocks of what makes us healthy are similar. At Cigna we use those building blocks to offer better health to more people, by looking at the whole picture. That's what Whole Health means to us.
[1] Cigna 360 Well-Being Study & Cigna COVID-19 Impact Study
[2] Facts about Cigna
[3] Cigna 360 Study