The way in which we all work has changed temporarily and, in some cases, permanently, due to the events of the past year. Our routines have changed: the commute may have been taken away; the extra-curricular activity switched from the real world to a virtual one; and our catch-ups with colleagues and friends moved from meeting rooms and cafés to online rooms.
That's why, when Cigna surveyed people as part of their COVID-19 Global Impact Study, we found that 79% of workers feel there's an 'always-on' approach to work, with 58% feeling they're working longer days. In short, people feel they can never switch off.
The world has changed, and Cigna has changed with it. We understand that, when it comes to health, people's needs go beyond what would traditionally have been considered.
Every aspect of what makes people healthy has to be cared and catered for, that's why we have developed a Whole Health proposition because everything that relates to your well-being is connected. For instance, a spinning class might help keep you physically fit, but if you're struggling mentally, then you may not even make it to that class in the first place. Our work and home lives are also more interwoven than ever before, so to be happy in one but not the other is no longer even possible as they're one and the same.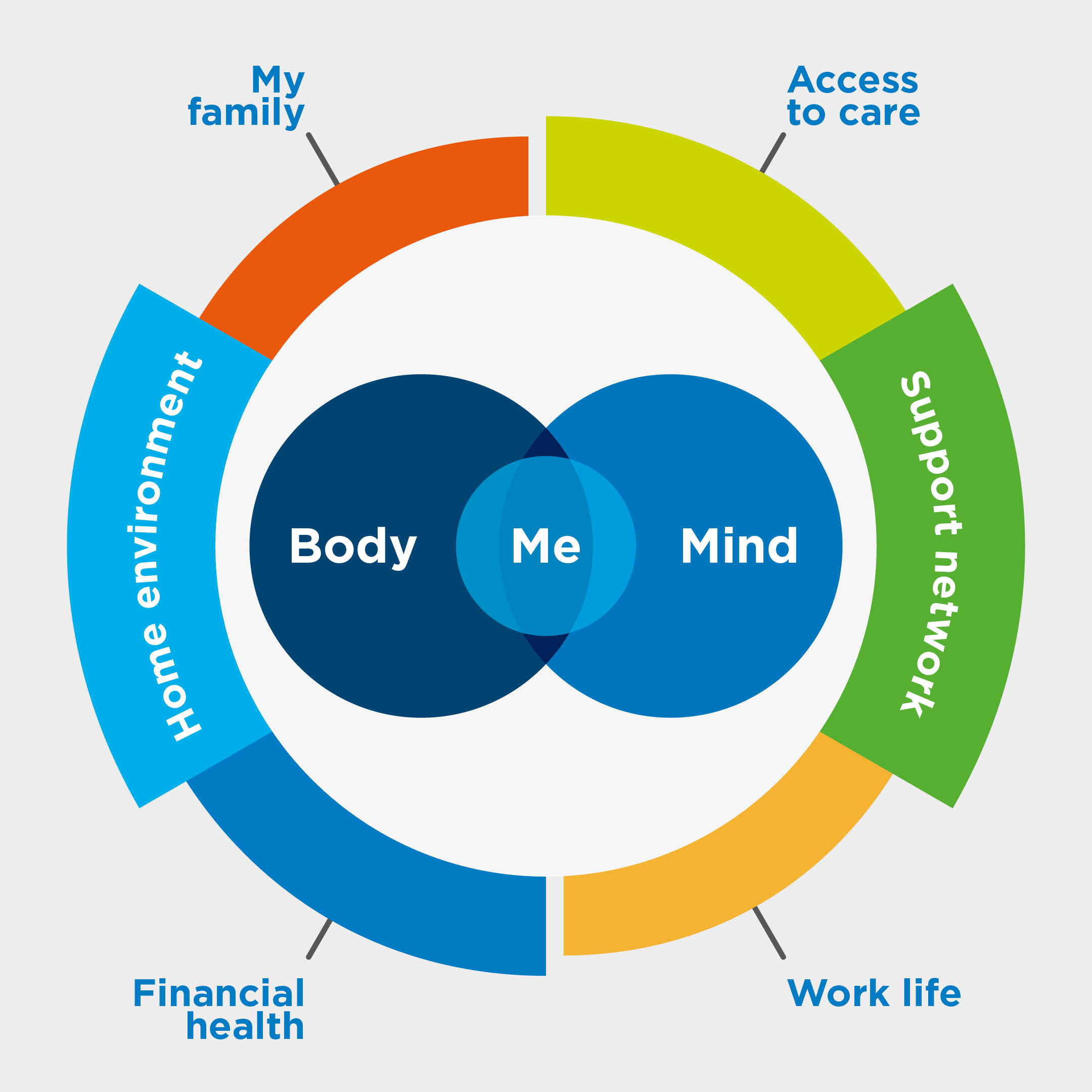 Whole Health looks at the bigger picture, it's the physical, the mental and what we call 'My World', where we consider the many other factors that can impact on well-being. This can be everything from financial health and work life to family, access to care, and support networks – all things that have risen to the top of health agendas in recent times.
We understand the crucial role family plays in well-being, so we offer customers and their loved ones access to care when they need it. With loneliness an ever-growing issue, we want to help customers by raising awareness of it, but also playing a role as a key part of their support network.
We want to help customers with potential solutions to building a home environment that is supportive to all those that live within it, and allow you to maintain the work-life balance that has become one of the biggest challenges for many during the pandemic.
And of course, connecting many of these, is financial health, something that many will have been worried about and will have had a considerable impact on mental well-being.
Finally, virtual GPs and our medical network of healthcare professionals are also on hand for another of those Whole Health concerns: access to health.
But this is only the beginning of our journey to become the trusted, leading Whole Health partner of our customers, we're continually innovating, researching and developing new ways to consider the complete '360' of what it means to be truly healthy.
Whole Health is the only way to meet the needs of customers in the modern world and with its global network, innovative thinking and deep understanding of all these intertwined factors, Cigna is uniquely placed to deliver.