So what is artificial intelligence?
According to one of the world's largest technology companies, IBM, artificial intelligence is 'the process of combining computer science and data to enable problem solving.'[1]
It could equally be described as a supercharged brain, created artificially, which can process information quicker and more reliably than any human.
In 2021, healthcare faces many problems which artificial intelligence may be able to solve, and Cigna is at the heart of developing technologies in this space.
Through our Innovation Hub, we are running several pilot programmes with promising healthcare start-ups that aim to solve specific issues, such as over-crowded emergency rooms.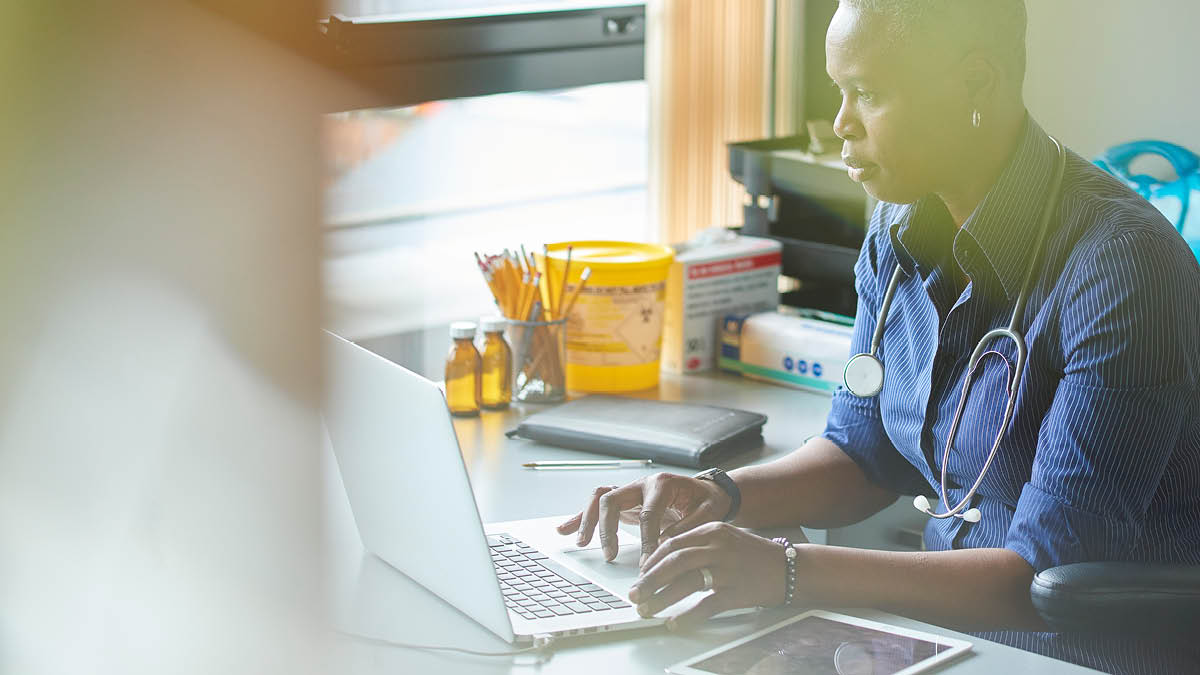 Partnering with digital experts
In this particular case, Cigna is working with Infermedica on developing a symptom checker app capable of making preliminary diagnoses and acting as a triage tool. This digitises a phase of care which currently takes place only when a patient physically arrives at a hospital or medical centre.
The advantages of using artificial intelligence in this way become even more compelling when you look at the numbers. Infermedica's technology can check 1,200 symptoms and 690 conditions in a fraction of the time it would take a human to do so. Artificial intelligence won't ever replace a doctor, but it can significantly help process medical information at a preliminary stage of care, which has many positives for patients and the healthcare industry as a whole.
Planning for the future
One day soon, this technology may be accessible through Cigna's Wellbeing app – a piece of technology which already delivers Cigna's increasingly popular virtual healthcare services.
Other exciting Cigna projects which are looking to deploy artificial intelligence include developing software to detect fraudulent healthcare claims, and clinical profiling technology to collate the physical health records of Cigna policy holders from a whole range of sources, such as medical reports, claims and invoices.
On a wider scale, artificial intelligence in insurance is experiencing such a boom, it even has its own shorthand name: InsurTech.
An optimised offering
Funding is flowing into InsurTech at the moment and this is bringing about 'disruption' in the areas of policy creation, underwriting and claims management. This in turn is leading to efficiencies in the sector, and Cigna is at the forefront of incorporating the very best of this fast-moving frontier to optimise our health insurance offering for policy holders.
Cigna isn't just moving with the times when it comes to innovating in healthcare, we are shaping it.
[1] IBM.com - What-is-artificial-intelligence