This is never more true than when it comes to healthcare, which has undergone a decade of technological advancement in 18 months.
Even before the pandemic, Cigna was offering an increasingly popular virtual healthcare service to customers through the Cigna WellbeingTM app.[1]
But the pandemic has ushered in a new frontier in virtual healthcare – also known as telehealth – as clinicians have relied on video calling to conduct health consultations more than ever. They have also brought telehealth to areas of medicine which had little, or no, track record of it, such as paediatrics, gynaecology, orthopaedics, even physiotherapy.
Meanwhile, patients have had their eyes opened to its benefits and are placing more and more trust in its effectiveness.
Video consultations won't be for everybody, but they do offer a number of advantages over a physical consultation, such as being able to record the consultation to re-watch it at a later date, and offering a greater chance of seeing the same doctor for a follow-up consultation.[2]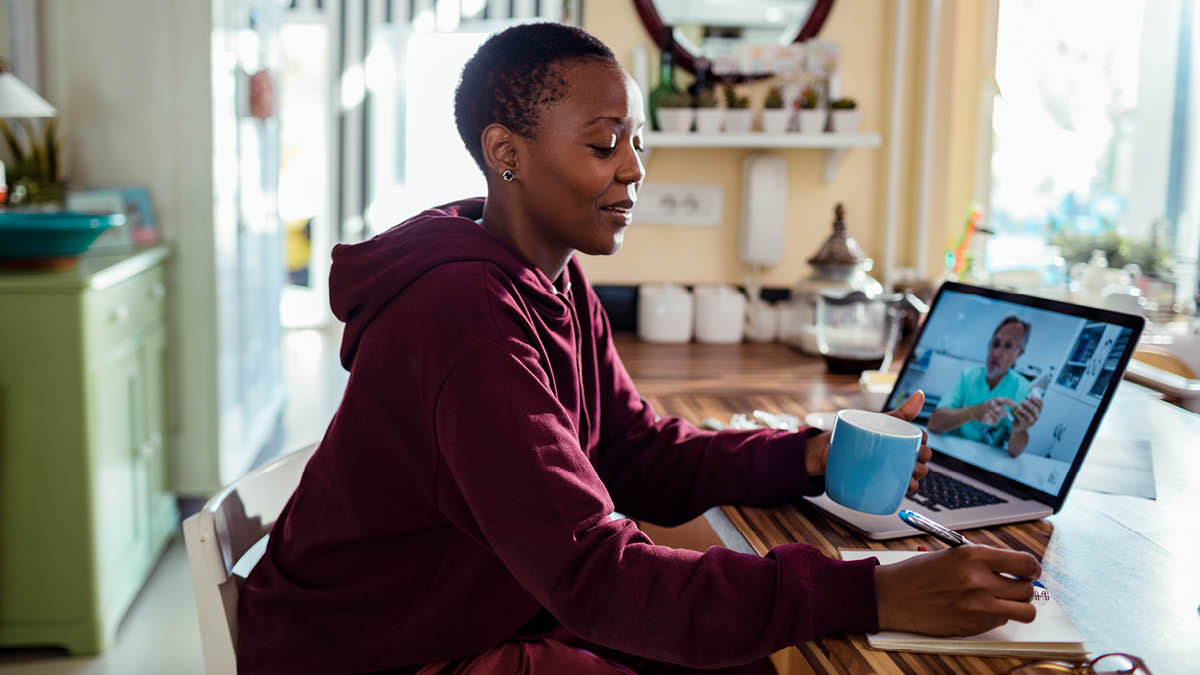 Video consultations also bring wider societal and economic benefits, allowing people in even the most remote areas to have access to healthcare and specialists, reducing access inequality and limiting the impact on their work, as they don't have to make a lengthy journey to a physical health centre.
Virtual healthcare, however, doesn't stop at video consultations between a doctor and a patient. It is also commonly used for clinician-to-clinician communication where, for example, a radiological image is discussed by multiple clinicians across different locations. Virtual healthcare also encompasses monitoring key measurements such as blood glucose via wearable technology, which, in turn, can then suggest lifestyle changes via the wearer's smartphone app.
Cigna has capitalised on being an early adopter of virtual healthcare and has built out a suite of services which go beyond the direct administration of medical advice. These include our clinical case management service which provides policy holders with a clinician – either a nurse or a doctor – who manages their care journey after diagnosis. Undergoing a course of treatment can be a stressful time for anyone, so our case managers minimise that stress by covering the administrative side of treatment such as gaining the right pre-authorisation documents and guarantees of payment.
Cigna has always put the patient at the heart of its thinking and practices, and virtual healthcare has not only allowed us to continue to care for our policy holders during the pandemic but is now offering a way to tailor our healthcare services to better fit our customers' lives.
[1] Telehealth White Paper
[2] Telehealth White Paper