In this interview, we speak to Gilles Nyssens, who recently moved from Belgium to South Africa. Gilles is a Business Development Director at Cigna Global Health Benefits, leading the Africa sales team.
Can you tell us a little bit about your move to South Africa?
I was born and raised in Antwerp and I moved to Johannesburg in South Africa in November 2019. I've been working at Cigna for nine years and for the past 3 and a half years, I have been responsible for the Africa team.
After doing that role out of Antwerp for the first 2 years, we decided that it would actually make a lot of sense for me to actually be living in the market. We started the discussions about where I should go and were deciding between Johannesburg to Nairobi.
We have a big office in Nairobi and we already have quite some presence there, so we decided to go for Johannesburg in the end. It made a lot of sense to do a bit of divide and conquer and my colleagues could be in Nairobi with myself in Johannesburg.
I moved here along with my wife and my little baby boy. He is 1 years old. Experiencing the journey together with my family is very exciting and I'm sure it will bring us even closer to each other.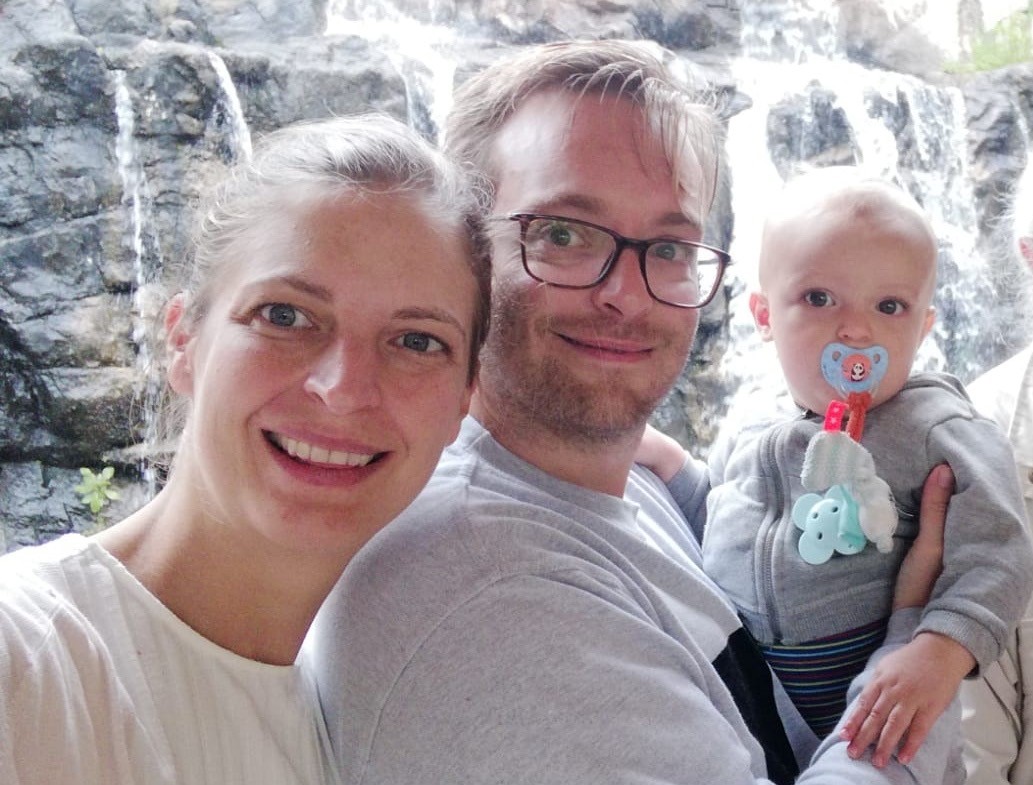 How have you found the move so far?
The first few months here have been very good. Moving to another country is very exciting. I was a regular traveller all across Africa but this is actually my first time living abroad. I've always wanted to experience the expat life myself.
I have an amazing family and I know all my friends since my high school. The fact that we need to make new friends from scratch is challenging but exciting.
Finally, I love South Africa as it is an amazing country with a rich history and beautiful places. That was definitely something that attracted me to this move.
Was there any part of the move in particular that you found to be stressful?
To be honest, we have been here for over two and a half months but we still haven't received our container with all our belongings. So that is really stressing me out since all that we have is in there. Hopefully it arrives soon!
What will you miss about working in the Antwerp office?
I will definitely miss the people there the most. The colleagues in Antwerp are amazing and I was very lucky to be part of such a great team for the last 9 years. I will also miss the location since I am a proud Antwerpian. So I will definitely miss my home city.
Maybe something practical, in the canteen in Antwerp, there were lots of salad shakers, whereas there aren't that many here (laughs). The food is also a little bit less healthy here so that might take some time to get used to.
Finally, are there any helpful tips that you use to deal with stress and maintain a good work-life balance?
For me, being in a different surrounding helps me in having a better work-life balance. It is still quite new so it feels a lot easier for me not to think about work when I come home. So I feel more relaxed.
Having a young child at home also helps for my work-life balance because it has changed my perspective a lot. Going back home and getting to play with your baby boy takes my mind of work very quickly.
Another thing that really helps is living abroad. I am also a firm believer in the work hard play hard philosophy and living abroad helps this. There is always something to discover or visit in the weekends which gives me more time to rest. I guess some people might be more stressed out in the beginning stages of living abroad but for me it is the other way around.
See Stress Differently

At Cigna, our work is rooted in our mission to improve the health, well-being and peace of mind of those we serve.
Using cutting-edge technology and through our work partnering with doctors, technologists and artists, we have come up with a powerful new way to make the invisible visible. Introducing our stress care initiative - 'See Stress Differently'.
Take our stress test
Our doctors have devised a short stress test, based on an established industry standard: the Perceived Stress Scale. The test only takes three-minutes to complete and you can take it here.
Be sure to share your test results with us on social media by using the tag #SeeStressDifferently.
For more information about See Stress Differently, please click here.
Further tips
Find out more tips for preparing to move abroad by visiting our blog post with 7 helpful tips for a successful relocation.