Chef Aidan McGee grew up in a farming family in Donegal on the north-west coast of Ireland. With a father who was a chef. Homemade bread, freshly churned butter, hearty stews and locally caught fish always on the table, good food and a respect for seasonal ingredients has always been part of McGee's life.
The chef moved to London in 2006 and worked in fine-dining restaurants in Knightsbridge, South Kensington and Mayfair as well as spending part of his training in Bangkok, Thailand.
He and his wife moved to Boston, Massachusetts in 2021 and he opened The Dubliner, a premium Irish bar, in the city one year later. "The Dubliner has been warmly welcomed with good reviews in the Sunday Boston Globe, the Boston magazine and Eater Boston, which I'm grateful for," McGee says. "We have the classic dishes, like beef cheek, lamb stew and fish and chips, but we also do really good small plates and snacks, like Irish dumplings, which are great if you want to nibble and just have a glass of wine."
Here he shares his favourite places to eat in the Massachusetts state capital, from food markets to fine-dining, seafood restaurants to sports bars, and where he likes to go to get away from the pressure of running a kitchen.
I moved to Boston during Covid. My wife had a one-year position at MIT and then at Harvard, and I was able to take a year off and explore the Boston food scene. I eventually met up with two other Irish guys, Oran McGonagle and Willy McCarthy, from the East Coast Tavern Group, and we decided to open a premium Irish bar. I've always been disappointed with the image of Irish food and we wanted to change that and introduce Americans to higher quality, fresh Irish cuisine and hospitality.
Boston is known as the seafood capital of the East Coast. It reminds me of small fishing villages in coastal Ireland such as Carlingford, Castletownbere and Rossaveel. Boston chefs have the advantage of buying from small, independent fishermen who have been working with fresh lobster, mussels and clams for generations. For anyone visiting Boston, eating some seafood is a must.
For seafood, I recommend our fish and chips at The Dubliner. It's the most popular dish on the menu and getting really good reviews. We also smoke our own salmon and serve it with fresh dill and crème fraiche. Just down the street, the Union Oyster House is a really fun spot for good seafood, especially if you can get a seat at the oyster bar and just have a cold drink and fresh oysters shucked in front of you. Their clam chowder is classic.
Some of the best local seafood is outside Boston. The lobster in Maine is wonderful, bigger and with a lot more flavour than European lobster. Maine is a two-hour drive from Boston and Massachusetts fishing communities like Gloucester and Cape Cod are even closer, so there are a lot of amazing fresh seafood options nearby.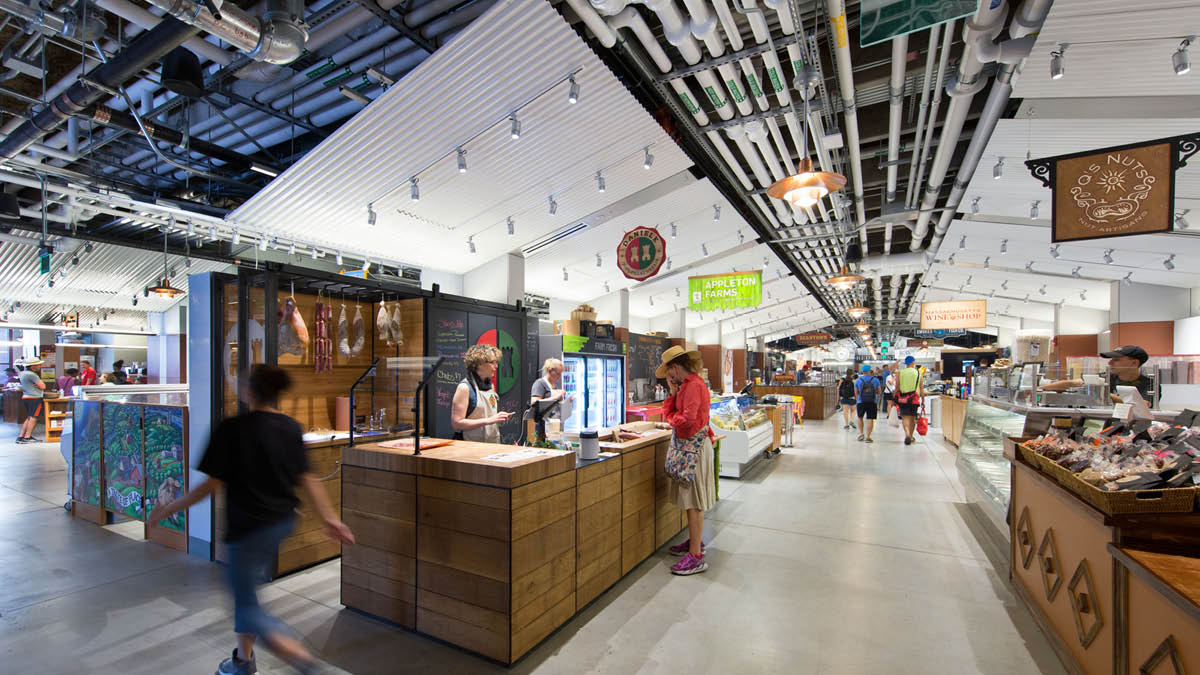 One of the best things about Boston is the food markets. They remind me a lot of Ireland and elsewhere in Europe with farmers and suppliers coming from all over the countryside. Some of the best things to look out for are Vermont cheeses and fresh tomatoes, but the produce is constantly rotating to stay seasonal.
My favourite market is my local Boston Public Market. It is a nonprofit supporting local independent vendors and it's next to The Dubliner. They have fresh wheat, fruit and vegetables, shellfish and cider doughnuts in the autumn. Boston is always known as 'the next parish over' and the market would fit in in any small town in Ireland.
Working with local producers is key to what we do at The Dubliner. After 14 years in London, I had built up great relationships – a family, really – with some of the best producers around the UK. Moving to Boston felt like starting from scratch, but I quickly found that suppliers here have the same mindset and mentality as the best in the UK and Ireland: product is king, which is essential to what I do as a chef. Dick's Market Garden, for instance, at the Copley Square Farmers' Market has amazing heirloom tomatoes and fresh greens.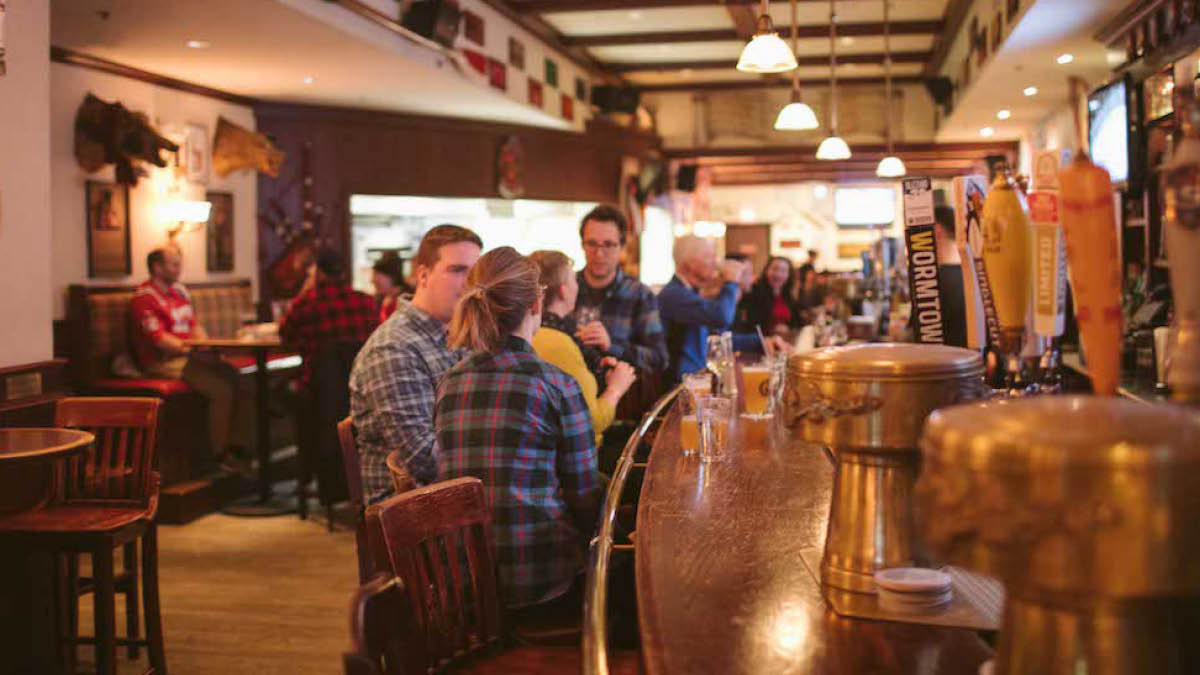 I'm a Liverpool F.C. fan so easily became a Red Sox supporter. They have the same owner, and my wife is a lifelong Sox fan. We try to go to baseball games at Fenway Park as often as possible and usually go by Cornwall's pub beforehand for some snacks and something from the excellent beer list. The food at Fenway itself isn't great - of course, no-one expects gourment food at a baseball stadium – but everyone should have a hot dog there at least once.
One of my favourite ways to relax in Boston is to find somewhere serving fresh oysters and white wine from the Finger Lakes in upstate New York. I like riesling from Dr Konstantin Frank and pretty much anything from the Thirsty Owl Wine Company. The grapes aren't as mature as Europe or the West Coast of the USA, but the dry rieslings in particular are really crisp and perfect for the summer with fresh seafood and vegetables. The Finger Lakes is a couple of hours' drive from Boston and there are some terrific wine tours.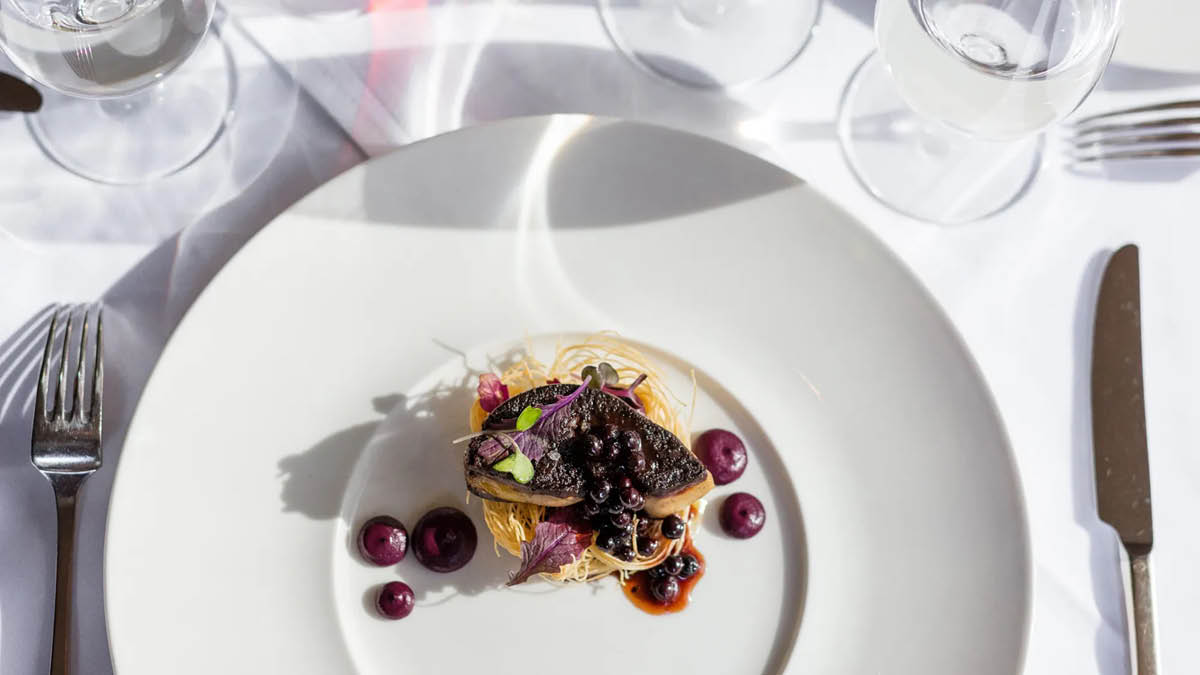 No. 9 Park is a Boston classic for fine dining. Chef Barbara Lynch uses seasonal and local products and the staff are incredibly knowledgeable about what they are serving. The bar area is also nice for just having a quick drink and small plates for something less formal. Another fine-dining star and a bit of a hidden gem is Asta, which is probably the best dining experience I've had in Boston. It has a set menu with creative dishes and a friendly and passionate team.
Boston has a reputation for sports bars, but there are also some fantastic cocktail bars too like Roxanne's, which has a funky and fun atmosphere, and really creative cocktails. I also really like Carrie Nation, just across the street. It has a hidden speakeasy and whenever people walk in for the first time, their reaction is always 'wow!' The space is huge and great for parties or meeting a group of friends.
For classic Irish bars, of course I'd recommend The Dubliner. We really tried to make it feel like a traditional Irish pub, albeit a big one, with a relaxed vibe and Irish staff and I believe we serve the best pint of Guinness in Boston. Another good Irish bar is Emmetts on Beacon Hill. One day I found myself sitting at the bar next to a guy who had lived down the street from me growing up, so there is a genuine Irish culture and connection there. In Cambridge, The Druid screens Gaelic football, and The Phoenix Landing hosts the Liverpool FC Supporters Club of Boston. They are all like a little piece of home for me.