From white noise soundtracks to 9,000-piece replicas of the Colisseum to a global community of AFOLs [adult fans of Lego], Lego is far from just child's play, as it can help fight stress, encourage creativity and just make you feel good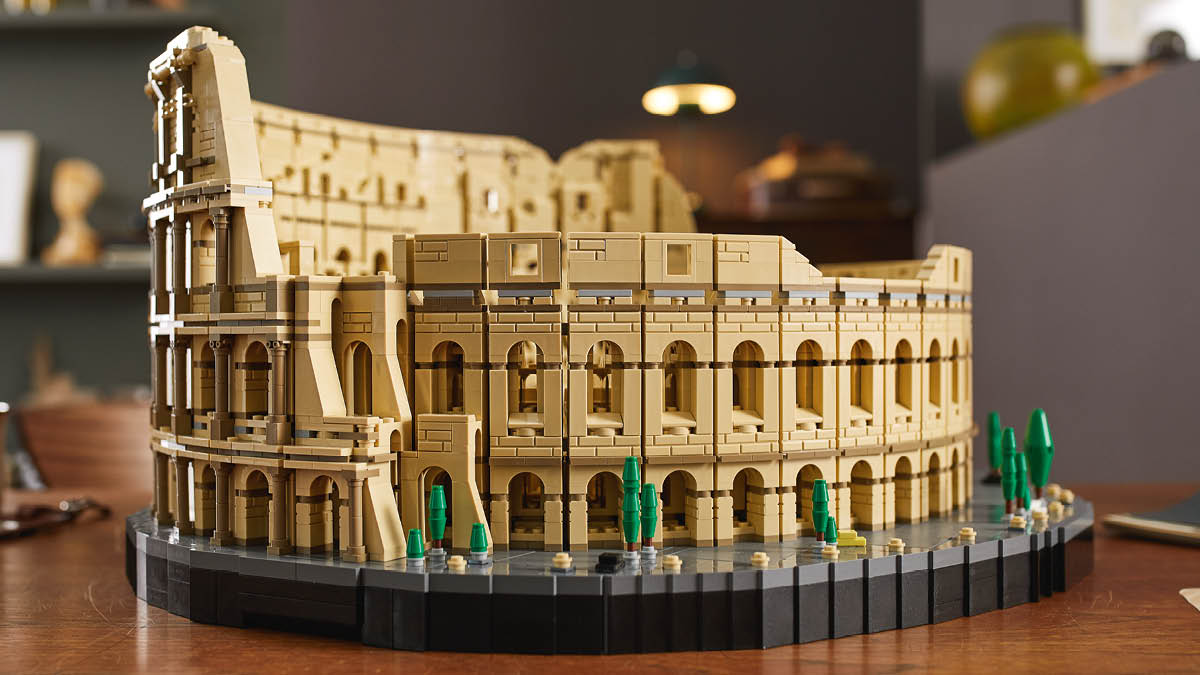 As you scan the sea of a thousand plastic pieces on the table in front of you, you can think of little else as you try decipher a specific shape and colour from the Lego detritus. Searching through shapes of all sizes – but in shades often too similar – you hear that familiar plastic crinkle as you push aside pieces looking for the smallest of bricks that you swear was there a second ago, but now seems lost in the tides of Danish plastic.
When you do finally locate that grey double-studded Lego tile, you've got your first victory. Then, when it reassuringly clicks into place, you have the second and you're a step closer to realising your Lego vision. Which could be anything. If you're following the sets, these days they vary from the literal 'set' of TV shows Seinfeld and Friends (1,326 and 1,060 pieces respectively) to a gargantuan 27cm x 52cm, 9,060-piece Roman Colosseum to highly collectible Star Wars models (including a 3,803-piece Death Star, now discontinued but yours for a cool $935 on Amazon).
The biggest of them all, is a giant Lego Art World Map, requiring no fewer than 11,695 pieces to create, and resulting in a 104cm x 65cm wall mountable work of art that even comes with its own soundtrack. The recommended age? 18+.
Lego has been officially 'adult's play' too, since 2020, when the Danish brand launched a new strategy aimed at them and a dedicated section on lego.com called Adults Welcome, home to more than seventy sets. Genevieve Capa, Lego's audience marketing strategist, said at the time. "Adults with high-pressured jobs are telling us they're using Lego to disconnect from the mania of the day.
"They're looking for a relaxing, calming experience — and they like instructions because that's what helps them be in the zone."
The research to support the benefits of play on not just children, but their parents too, were brought to light in Lego's 2020 Play Well survey. It revealed that nine in ten families who spent more than five hours playing together each week described themselves as happy, compared to seven in ten, who played less. Ninety-one per cent said, 'play is good for their own well-being', 86% said it helps them to 'destress and unwind', 89% said it 'puts life into perspective' and 86% were left 'more refreshed'.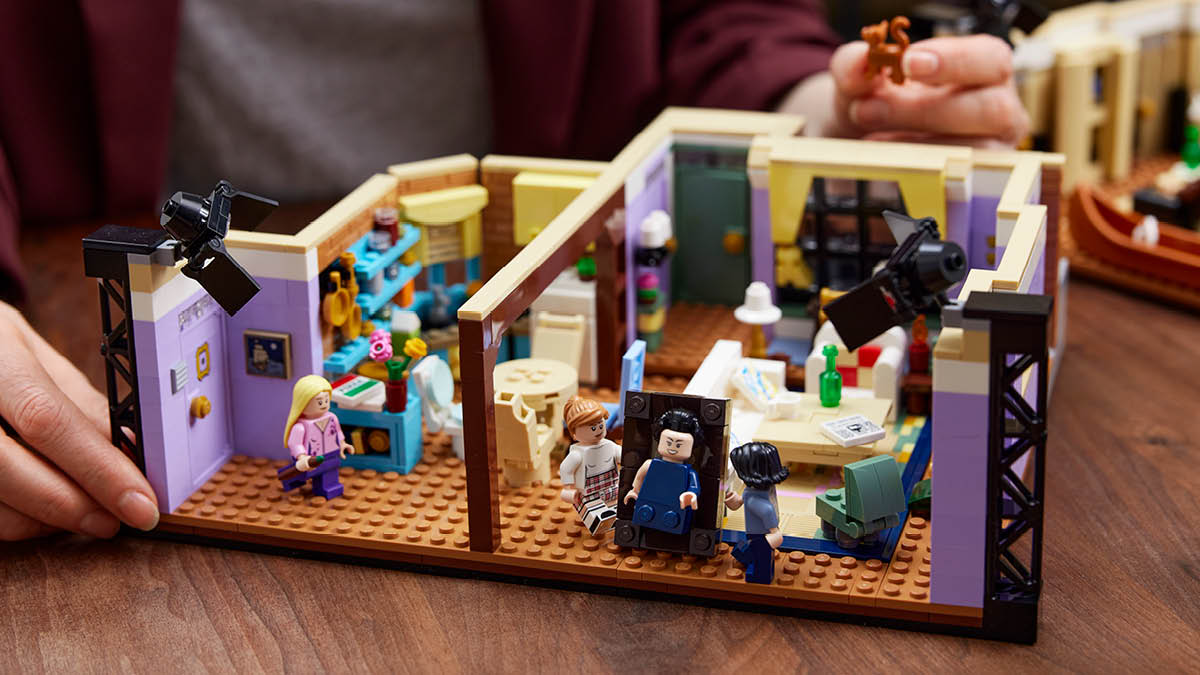 Adult Fans of Lego
But this isn't just about playing with your children, and it goes back much further than the Lego campaign. Kevin Hall is the UK's only certified professional brick artist, and has created bespoke works for the likes of Disney (including a Beauty & the Beast castle of 500,000 bricks), English Heritage, LEGOLAND (in Dubai, he produced a scale model of the entire park before it was even built) and Adidas. "Usually with Lego you find kids go off it when they're around twelve and early teens as life takes over: they meet girls, boys, work, everything," says Kevin, who grew up in Australia, "when they get to their late-20s, they might pick it up again and that bit in between is what we call the dark ages – but I didn't have that."
Working as a graphic designer across the world in everything from advertising to publishing, Kevin always kept up his passion for Lego. "I loved castles, and we didn't have any in Australia, so I used to build them."
In the late-90s, Kevin began to find like-minded people via a new website called Lugnet [Lego User Group Network]. "I was part of that when it started in Australia," says Kevin, "I'd go on to the website and leave comments about the types of models we were building, then we'd start meeting up. We'd then go from local events to national events, so groups from Melbourne, Sydney and Brisbane would all come together.
"Now there's a group like this in pretty much every major town and city across the world, there's thousands of them."
Kevin's own creativity in Lego was evident from an early age. "I entered a school Lego competition when I was eight and built a stagecoach," he explains. "But I didn't win. The teacher spoke to my parents afterwards, explaining that I hadn't won because I clearly had adult help."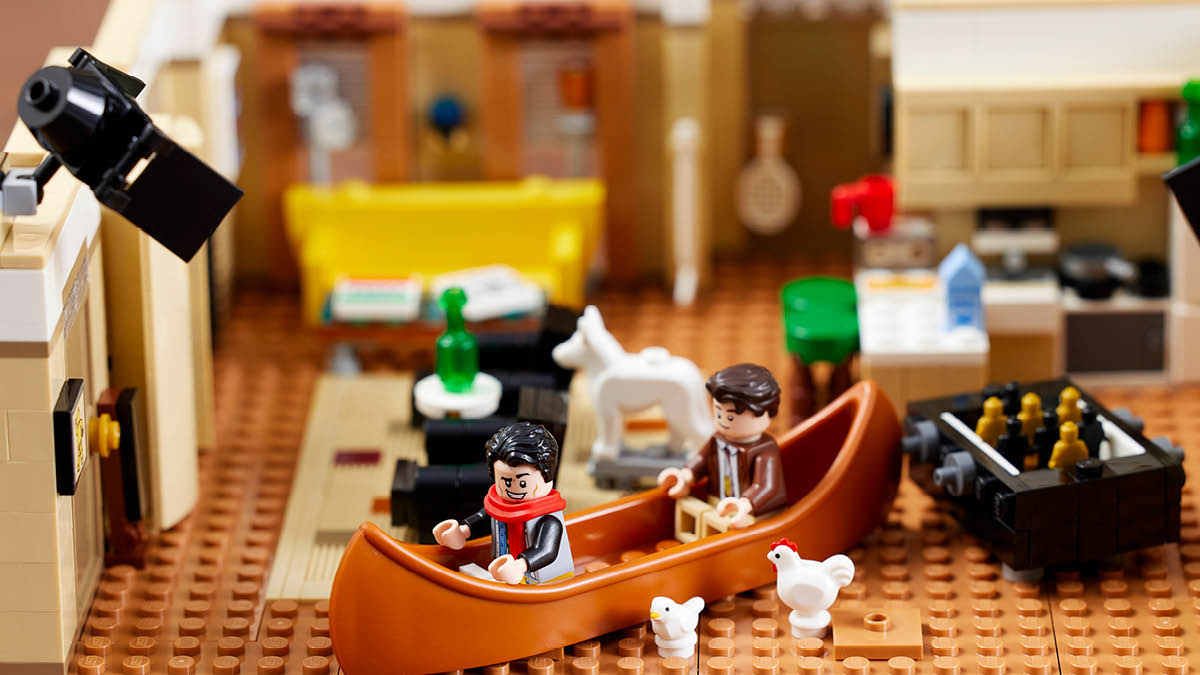 Team 'building'
Today, through his company Brick Galleria which he launched six year ago, Kevin does get credit, but it's not just about his creations, it's also about the impact his workshops can have – on both children and adults. "I've walked into boardrooms and there's been half a dozen people in suits, very high powered," he explains, "and as soon as Lego comes out, they're back to their six or eight-year-old self, laughing and having fun. It's a major ice breaker, because everyone knows Lego.
"Whatever culture you are, whatever language you speak, you can all work together on Lego."
And different people also get different things from the process of Lego – or lack of process, if you so choose. "Some people like to express themselves with their own models, some build sets, some combine both – so they'll buy a set and build a different layout. Or build a set then add something different to it.
"Some people treat Lego as a collecting thing, other people just like it because of the sorting of pieces – it can be very therapeutic sorting out all the Lego pieces.
"And the good thing is, on a rainy day, you can be at home and build something, so you've achieved a goal. I still do it now in my spare time, even though it's also my full-time job, it's a relaxing thing."
On the corporate side, Kevin often gets called upon to help with team building, in every sense – "they have to work together, follow a brief, work out what happens when things go wrong, it's very effective". With children the goal can be different, but it's also applicable to adults. "Free build is very educational," he says. "A lot of kids don't realise they're learning but they can also use Lego to express themselves, to show how they're feeling in a non-verbal way."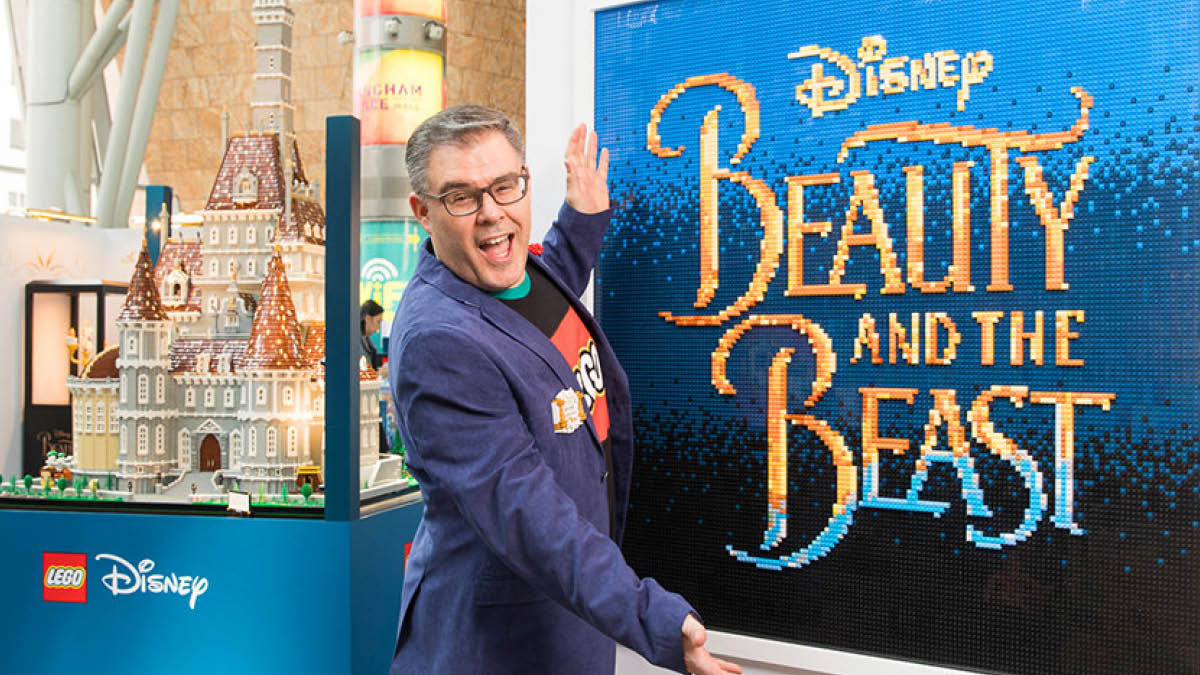 Beyond the brick
Whether with your kids, on your own or with colleagues, brick-building is clearly a powerful tool, and Lego continues to embrace it. There's ads with yoga mats being swapped for Lego sets – 'Need an escape? Building with Lego bricks reduces stress and improves your well-being. It's zen, in the shape of a brick' – and it's all gone a bit meta with their typewriter model. The 2,079-piece replica of the one used by their founder Ole Kirk Kristiansen comes with the promise of helping to ease writer's block with another typewriter – '… how do you shake off the shackles of creative drought, rediscover your words and get some much-needed writer's block help? How about a LEGO® set that will take you out of your overthinky-thought-box and straight into the world of classic novels and fantastic stories?'."
That reassuring plastic scrunch of the bricks has also been captured, and recorded, as an album of Lego White Noise, including the sound of thousands of pieces being poured and the familiar click of two pieces coming together.
Perhaps confirming Lego's place in the world of stress busting is the presence of its own self-help book: Build Yourself Happy: The Joy of Lego Play. Within its 160 pages, author Abbie Hendon offers up Lego building activities to help you 'find balance, connect with friends and family, relax and improve your sleep habits'.
A big call, but one that, combined with the simple fact £1 in every £9 spent on Lego is by adults for adults, is also backed up with some impressive figures.
If your organisation is looking for business health plans, check out our solutions.