If you're a solo traveller, taking part in a group holiday activity connects you with others while still remaining independent. Interaction brings well-being benefits and can combat loneliness by making you feel part of something.
Trying out an activity on holiday is also a fun way to kick-start a new hobby. You've got more time than at home to hone skills and the location is usually more inspiring: Pilates in a gym versus doing it in the sunshine beside a Tuscan pool, for example.
The huge growth of Airbnb Experiences since they launched in 2016 proves that travellers are hungry for action. The stimulation of doing something new, the kudos of telling your friends and family about it, and the greater connection with the place you're in all contribute towards feeling good.
But which holiday activity is best for health? There's no simple answer. It depends on your age and interests. We've compiled ideas of activities to try around the world to boost mental well-being while on holiday with some physical benefits, too.
Yoga in Northern India
As much about the mind as the body, yoga is an ideal healthy holiday activity. What better place to learn than the country where the practise originated over 5,000 years ago. An Indian sage, Patanjali was an early advocate of yoga, but considered it to be purely about meditation. But as yoga has spread and evolved, it has become about both body and mind. You could opt for an intensive 10-day yoga and meditation retreat in Dharamshala with the Himalayas as your backdrop, or simply dip into classes in one of the many yoga schools in Rishikesh on the banks of the Ganges, known as the yoga capital of the world.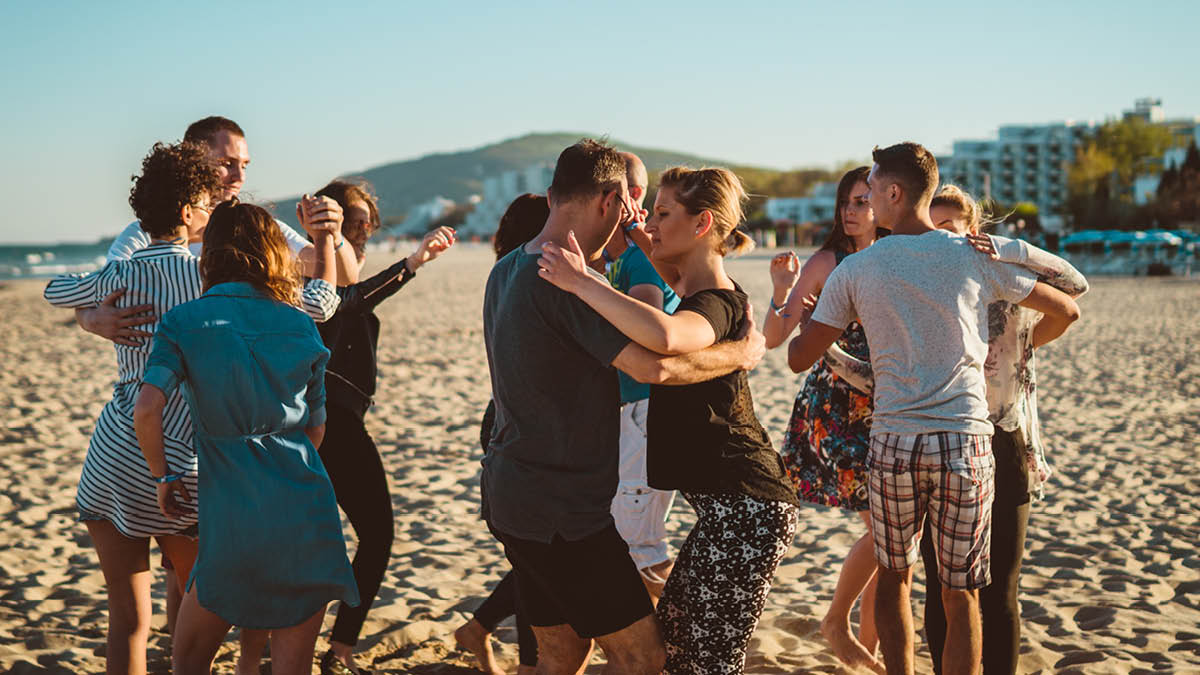 Salsa Dancing in Cuba
Dance is excellent exercise, toning muscles, boosting endurance and fitness, and helping to prevent osteoporosis. Even for those who are new to it, a group dance holiday will reap rewards, giving you energy and connection to others. Cuba's second city and salsa hub, Santiago de Cuba, is the place to head for an authentic experience, whatever your skill level. Some travel companies offer up to 30 intensive hours of lessons with one dance tutor per person, plus evening outings into the city's nightlife at small dance venues that are less likely to be on most tourists' radars.
Cooking in Bologna
A cooking holiday may not sound like the classic holiday for health, but the mental health benefits of learning something new in a beautiful place isn't to be underestimated. It's also well known that the Italian Mediterranean diet is a factor in a healthy way of life. In terms of inspiring positivity, cooking in a group will boost serotonin levels. It's convivial, as well as a little bit competitive and you're learning and producing something delicious. Home to ragu, the world's favourite meaty pasta sauce, Bologna is an ideal base for cooking, and is full of wonderful food shops for downtime. There are week-long residential courses, or try a day or two's cooking classes in someone's home. One tip: they don't serve spaghetti Bolognese in Bologna, only tagliatelle; the official title is Tagliatelle al Ragù alla Bolognese.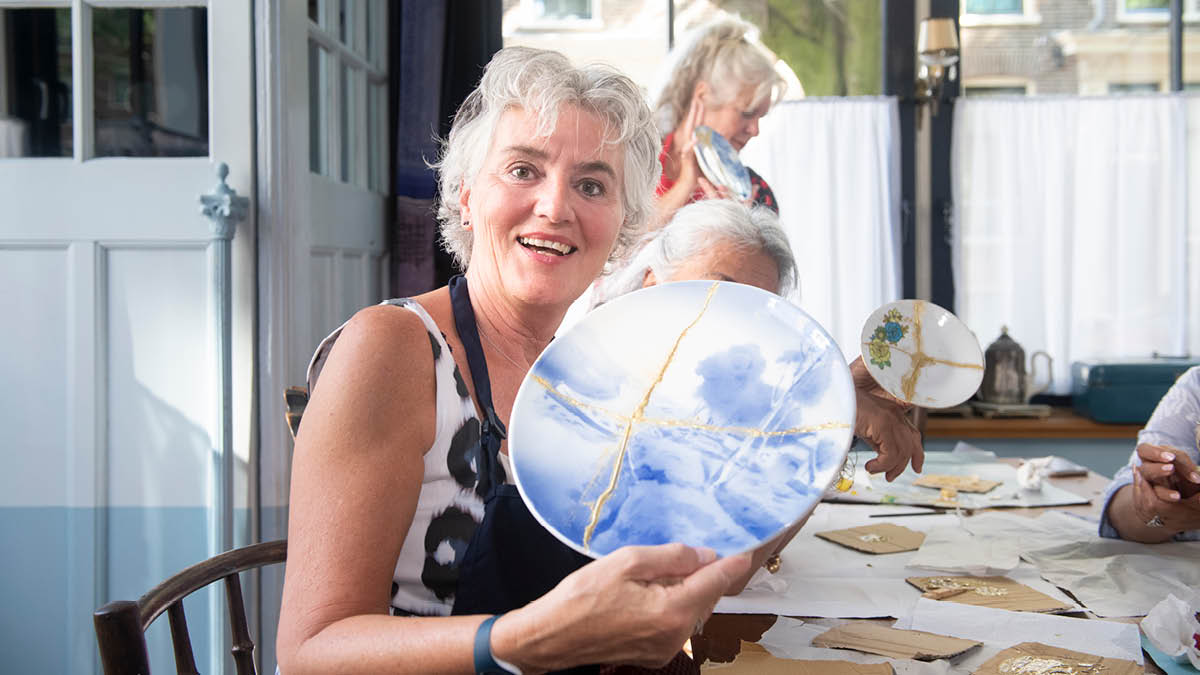 Ceramic Skills in Japan
For those who are more about craft than crunches, taking ceramics classes in Japan is a meditative and satisfying activity. Make pots or learn the traditional Japanese ceramic art of kintsugi, which is about repairing broken pottery using powdered gold to join the pieces back together. The idea is that the pot, once repaired, is even more beautiful than the original item. There are classes in Tokyo's Shin Koenji area, which retains traditional-style shops. Appreciating the beauty even in broken items is a good philosophy for improved mental health, too. Instead of striving for perfection, the idea is that we (and the pots) can change and improve.
Cross-Country Skiing in Norway
Cross-country skiing is Norway's national sport, and Venabu is its capital. It has been around for thousands of years here as a way to traverse and hunt in wintry landscapes. Once you've got the basics, you can set off on a hut-to-hut exploration of this snowy region. There's a multitude of tracks open between December and April. The health benefits include cool fresh air to make you feel alive, the full-body physical workout (like the cross-trainer at the gym), and the sheer satisfaction of getting from hut to hut across deep snow and frozen lakes.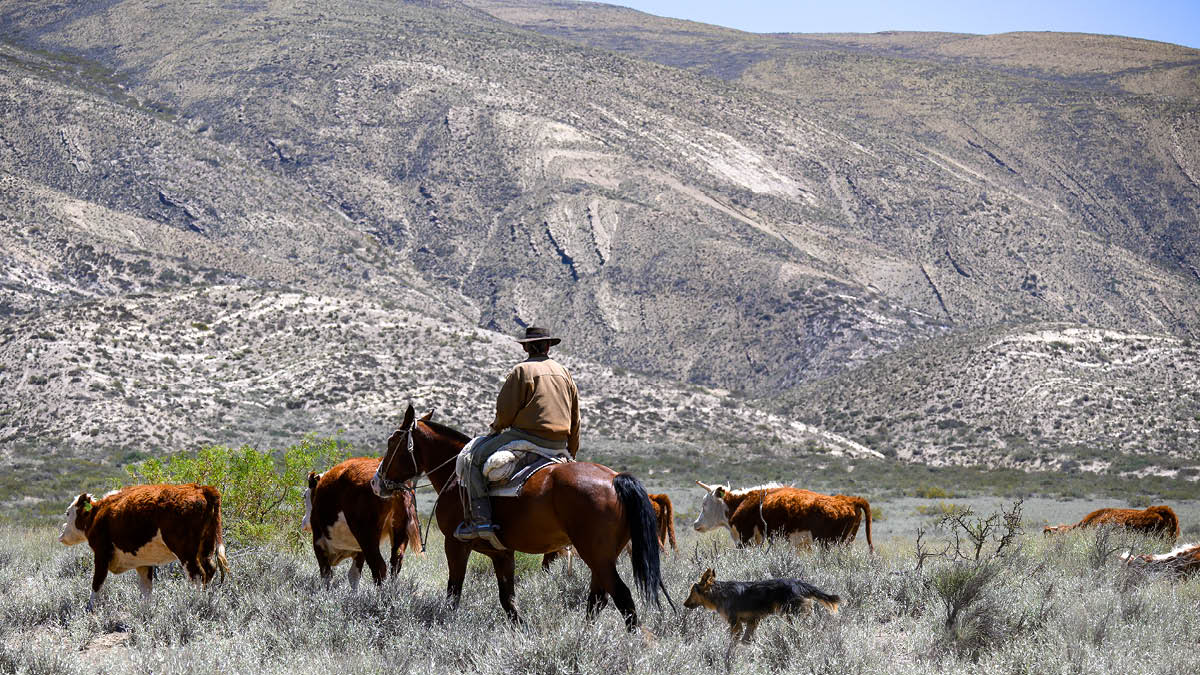 Gaucho Horse-riding in Argentina
Gauchos are to Argentina what cowboys are to the American Mid-West. It is said that a gaucho without a horse is without his legs. Today, you can learn to ride with skilled gauchos right across this beautiful country, often based at estancias (cattle ranches), heading out each day from the ranch. Some Pampas estancias will even teach you how to play polo. Riding has many health benefits including improving balance and core strength, plus the mood-boosting effects of connecting with an animal. It is also a deeply focused activity, helping to take your mind off everything else. There are many multi-day riding adventures with gauchos across Argentina, including dramatic routes through the Calchaqui Valley, with jagged mountains all around..
Swimming in Scotland
The benefits of outdoor swimming are well-documented. Particularly in cold water, it is touted as good for alleviating the symptoms of stiff muscles, inflammation, anxiety and stress, while also boosting the immune system and bringing on euphoria. Various companies offer specialist swim holidays worldwide. But head to the Highlands of Scotland for that full cold-water immersion, with dips in picturesque remote lochs and in the sea with a support boat at hand. Starting the day with a quick dip, before a hearty porridge breakfast and then on to more swimming will leave you tingling with pleasure and feeling a great sense of achievement.
Tramping in New Zealand
A steady walking trek is wonderful for mindfulness, and a multi-day route will get you fit without even realising it. With 13 national parks and over 30,000 square kilometres of diverse, unspoiled natural landscape, New Zealand is an excellent choice for a walking holiday – called tramping here. Many companies offer mixed itineraries, but you could be a purist and stick with one long-distance trail. The Heaphy Track is a 78km long route through the Kahurangi National Park, crossing coastal headlands, sandy beaches, rainforest, mountains and grasslands. None of it is difficult walking, however, and the route is dotted with huts which can be pre-booked for sleeping if you do the whole path over 4-6 days.