How do you live a healthy life? What do you even define as 'healthy'? We ask experts from different fields – from medicine and personal training to science and nutrition – to give their insight into what it means to live a healthy life and how to do it.
The doctor's view:
"You need to think holistically about health, and a key pillar of that is your connections with people," says Dr Peter Mills, European Medical Director at Cigna. "Cigna conducted a series of surveys during the pandemic, called Cigna 360 Well-being, and the message we got was that health is about more than eating well, exercise, stress and those other elements that instantly come to mind.
"Before the pandemic we took our social networks for granted," he says "and it's by maintaining those relationships that we maintain good mental health, combat stress and a whole other list of positives which spill over into helping us make healthy choices.
"A sense of belonging, sharing your thoughts and just having a laugh with friends, it's so important. Maybe just go back to the local café or bar where you used to see familiar faces, call an old school friend for a catch up, maybe link up with a local society or initiative that's trying to make lives better for other people. These things are so important, not just for others, but for you too."
Load up on veg
"It's something we're all told, but even as a doctor it's advice I've put on a backburner until recently," says Peter. "Now I've transformed my dinner plate so it's crammed with all kinds of vegetables – sprouts, carrots, broccoli, maybe something in season I've not tried before. It simply makes you feel so much better, your gut functions properly, you're less inclined to snack later, and your defences are boosted against bugs.
"It really is such a simple, affordable and enjoyable habit to get into – of course add in and change a small portion of protein such as salmon or steak, too, for a balanced diet, but make the veg your focus."
Look at your finances
Healthy living is far more than watching what you eat and getting regular exercise. "One of the key things we've discovered in this pandemic is that financial uncertainty is a real drain on your well-being," Dr Mills says. "Just sitting down for an hour or two to assess where your money is going, are you putting enough into a pension? are you financially secure? it's so important.
"Consider speaking to an independent financial advisor for help and guidance," he suggests. "Don't just carry on with your head in the sand, you need to be proactive and seek profession help – plan for the best and the worst case scenarios, but don't make your life a misery by not spending any money at all!"
The personal trainer's view:
"Cardio exercises such as running, a spin class, even a brisk walk, conditions our heart and lungs" says Becky Fuller, of workoutwoman.co.uk. "The better these vital organs can operate, the easier day to day living will be, such as keeping up with the children and walking upstairs without getting out of breath."
Becky adds, "Cardio exercise 2-3 times per week can also help with weight loss, as the more we move, the more our metabolism has to work."
And don't forget the importance of mixing up any training sessions. "Strength training is excellent for bone and joint health, and should be performed alongside cardio exercise 2-3 times per week - this can be as part of the same session."
If you don't want to work out alone, think about joining a class. Becky suggests trying "a group exercise class that uses weights, such as Kettlebells or dumbbells. Strength training helps us look better and feel better, keeping us healthy as we age."
The dermatologist's view
UV light from the sun alters DNA, which can lead to skin damage, premature ageing and skin cancer. And the more exposure you've had, especially in your childhood, the higher the risk. "Studies indicate that sunburn during childhood can double your risk of skin cancer," explains Dr Nick Lowe, dermatologist at the Cranley Clinic in London. "And while a little sunshine is good for you, unless you're confined indoors or cover yourself completely for cultural reasons, you'll get plenty from everyday exposure."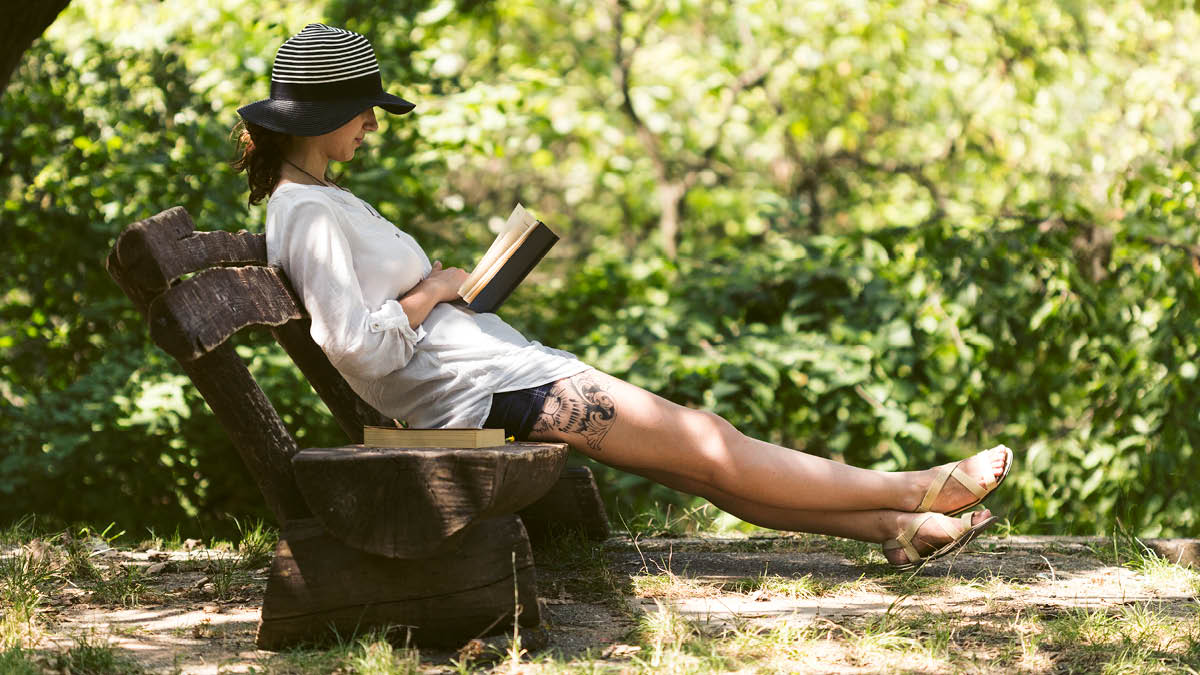 Limit the damage
The timing of any exposure to the sun is important too. "Stay in the shade between 11am and 3pm when the sun is strongest, and cover up in loose clothing and a hat and don't forget the sunglasses as your eyes can also suffer from UV damage – avoiding sun exposure in the first place is always the best route," he explains.
If you know that you are going to be spending time in the sun, Dr Lowe suggests you "use a sunscreen with a sun protection factor (SPF) of at least 15." You should also "look out for any new moles or ones that change shape and get them checked as soon as possible by your doctor."
And if you do get sunburned? "Apply aloe vera gel to the affected area," advises Dr Lowe. "It contains chemicals called lignins which help the skin heal faster, as well salicylic acid – the same active ingredient found in aspirin - to ease the pain, and anti-inflammatory agents to calm the skin down."
Hit the fruit bowl
"Fruit's packed with vitamin C, which helps form collagen, keeping the skin firm and supple. Red fruit and veg are particularly good as they contain cancer-fighting lycopene. Also, get essential fats for healthy skin from nuts and seeds, and oily fish such as mackerel and sardines," adds Dr Lowe.
The physiotherapist's view
"Poor posture can result in back pain, low energy and poor digestion," says Richard Bricknell, director at the Bristol Physiotherapy Clinic.
"It's far too easy to slump into a poor posture while sitting, and putting a mirror on the wall by your desk gives you a constant reminder," says Richard. "Rather than just keeping a small one on your desk, which only really shows your face, a longer 2-3 foot mirror on a wall shows exactly how your spine curves as you sit. This can put pressure on your lower back and neck and often leads to stress headaches later in the working day. Within a couple of weeks, you'll have developed the habit of constantly checking yourself, whether you've got a mirror next to you or not."
Set an alarm
Richard acknowledges that it's a challenge to sit up straight for long periods when working. "With the best will in the world, however hard you try to maintain good posture, if you're at a desk all day you simply can't because the supporting muscles get fatigued," he says. "So, set the alarm on your PC or laptop's clock to go off every 20-30 minutes, get up and shake out your shoulders and arms while walking around for 30 seconds. Imagine you've got chewing gum on your fingers that you can't get off.
"This pumps oxygenated blood to the tendons and ligaments that are often affected by RSI and also means you're body's recharged to hold itself properly without any effort for the next session."