While Hong Kong was colonised by the UK for over 100 years, it was handed over to the People's Republic of China in 1997, placing the island back under Chinese rule. Remaining a Special Administrative Region though, visa requirements for Hong Kong are different to those for mainland China.
This means that people from around 170 different countries around the world can visit Hong Kong visa free for periods ranging between seven days and 180 days, while you'll still need a visa to work, study or live permanently in Hong Kong.
Moving To Hong Kong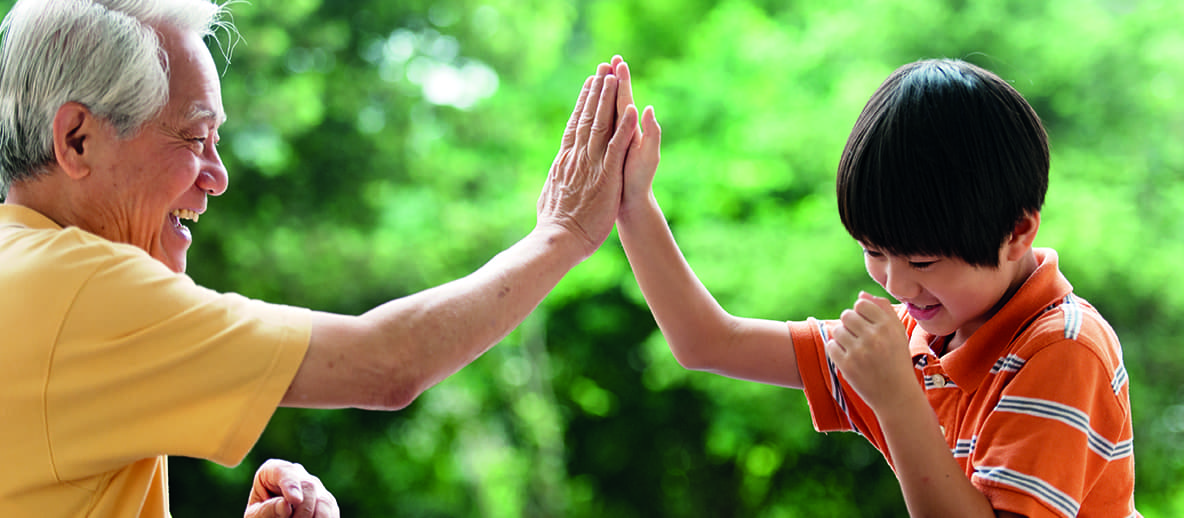 A coastal island situated just south of China, Hong Kong is an international financial centre with the world's sixth highest GDP per capita, and Hong Kong supports around a third of the foreign capital that flows into China.
Rich in history, Hong Kong was colonised by the United Kingdom in 1841/42 and, apart from a brief occupation by the Japanese during World War II, remained so until 1997, when it was handed back to China.
This can look confusing, as Hong Kong has retained its own language (Cantonese rather than Mandarin) legal system, currency and passports, and there is still a tight border control between Hong Kong and the People's Republic of China. This is because Hong Kong is a Special Administrative Region and will remain, to all intents and purposes, a separate country for fifty years from the handover.
As a financial hot spot, and a former colony, Hong Kong has a thriving expat community, and with its stunning modern skylines, mixed easily with traditional Chinese architecture and beautiful beaches and coastline, continues to attract many as a good place to live.
Getting A Visa – Requirements For Hong Kong
If you'd like to move to Hong Kong to live, work or study, you'll need to get a visa before you arrive in the country. For most expats, the visa for employment is most relevant, and while if your company is sponsoring your move to Hong Kong, much of the administration of your visa will be taken care of for you, it's important to make sure you know your visa requirements for Hong Kong and any limitations to them.
Whichever visa you need, it's a good idea to check with the Chinese Embassy for the latest information and the requirements and documentation you'll need before applying.
Hong Kong work visa
For those moving to Hong Kong to work, a visa needs to be applied for under the General Employment (GEP) Policy. This visa is generally issued for a specific time period and you'll need to have a confirmed job offer to apply. The Hong Kong immigration department will require a statement from your employer describing the position and they will then assess your application. Their assessment will be based upon your qualifications (looking at whether you have a degree and professional skills and experience), your salary and working conditions (to make sure they are comparable locally), whether you'll be contributing to the local economy, and proof that the company have been unable to find a local person to fill the position.
Once you've been approved under the GEP policy, you can bring your spouse and dependants who are under the age of 18 with you, and your spouse will be allowed to get a job in Hong Kong without the need for an extra work permit.
Other types of visas available include:
Hong Kong student visaIf you are going to study in Hong Kong, you will need to provide official documents before and after your application for this visa to be completed.
Examples of these documents include, an acceptance letter from the university, evidence that you have enough funds to pay the tuition fee and cost of living expenses during their stay.
Hong Kong training visa
According to the Hong Kong immigration department, this visa allows entrants to stay in Hong Kong for a limited period (not more than 12 months) for training to acquire "special skills and knowledge not available in the applicant's country/territory".
These applications may be favourably considered if there is no record of serious crime, the applicant has an agreement in place with a sponsoring company that is well-established and capable of providing training and there is a signed contract between the parties.
Visa for entry for investment (to set up or join a business)
This visa is for those looking to set up a business or start investment in Hong Kong. To be eligible for this visa, applicants are required to show the following:
No criminal record
A good education background
A viable business plan in place, including business turnover, financial resources, etc.Visa for entry for residence as dependants
For those applying for a marriage visa in Hong Kong, a copy of the marriage certificate and proof of a genuine relationship between the applicant and sponsor will need to be provided.The Hong Kong ID Card
Under the Registration of Persons Ordinance, all residents of Hong Kong who are aged 11 and over are required to register for an identity card, with the exception of genuine travellers who are not permitted to stay for more than 180 days and the aged, blind and infirm (this must be approved by the Commissioner of Registration).

There are no fees charged for new cards, which should be applied for within one month of your arrival at any Registration of Persons Office. You'll need to take documentation with you including your passport and visa and it's best to check the paperwork you'll need with you before your appointment.

This card is very important – used as proof of legal residence and showing that you are allowed to stay in Hong Kong for a certain period. What's more, if you've had a Hong Kong ID card for seven consecutive years, you have the option to apply for permanent residency.
Moving To Hong Kong – It's All In The Preparation
The expat life in Hong Kong offers a great network and tapping into this, there will be many people to help you once you arrive. As with moving to any country thought, it's a good idea to ensure you've covered as many angles as possible before you go.
From your visa requirements for Hong Kong, through to learning a little Cantonese, finding out about cultural differences and what to expect when you get there, as well as making sure your healthcare is covered, being prepared can help to ensure your emigration to Hong Kong goes without a hitch.
Sources
https://www.immd.gov.hk/eng/services/visas/training.html