Stress is a universal issue that affects us all in some way. Sadly, research shows that this is an issue that is not likely to stop anytime soon. [1]
Each year, we run our Cigna 360 Well-Being Survey, where we interview more than 13,000 people in 23 countries and jurisdictions to find out how their physical and mental health is tracking. [2] According to our latest survey, 84% of the world population suffers from stress. [3] We also know that it can be a contributor to many physical illnesses and chronic diseases. [4]
Cigna is on a mission to help the world take control of stress
At Cigna, our work is rooted in our mission to improve the health, well-being and peace of mind of those we serve. Our ambition is to help people change their behaviour and proactively take control of their own 'stress care.'
This is the foundation and inspiration for our transformative new initiative - 'See Stress Differently'.
Through this initiative, we want increase awareness about the negative effects of stress. We want to adopt a more open approach to healthcare to address both the physical and mental wellbeing of the individual. This is an approach that we like to call 'whole person health'.
We are doing as part of being a full health and wellbeing service company, because we believe that mental wellbeing is just as important as physical wellbeing.
Take the stress test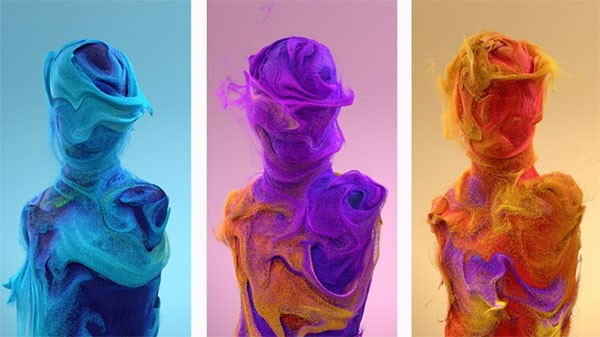 Using cutting-edge technology and partnering with doctors, technologists and artists, we've innovated a way to make the invisible visible, and show that stress not only has emotional effects, but physical ones too.
Our doctors have devised a short stress test, based on an established industry standard: the Perceived Stress Scale. The test only takes three-minutes to complete and you can take it here.
Be sure to share your test results on social media and use the tag #SeeStressDifferently.
3 Steps to See Stress Differently
Recognise
The first step to seeing your stress differently is to recognise it. Doing our stress test will give you a result and provide guidance for how you are coping with stress.
Understand
After you have recognised your stress levels, the next step is to understand what you can do about it. Try to think about what causes you stress, be it big or small, in the workplace or at home, and write down as many answers that you can think of on some paper or on a device. Putting a list together will help you to see things in perspective.
Take control
The third and final step is to take control. To help you to do this, we've prepared a way for you to make a Stress Care PLAN.
P – Period of time to unwind
L – Location to de-stress
A – Activity to enjoy
N – Name of someone to talk to

Examples you can use for a Stress Care PLAN include:
Period of time to unwind - Rather than using your morning commute on the train to scroll through messages or social media, why not use your morning travel time for a moment of reflection. This can be a great way to de-stress before beginning your busy work day.
Location to de-stress – Try getting out of the office and taking a walk on your lunch break. Going to a new location can help you unwind so you are feeling refreshed when you get back to work.
Activity to enjoy – Doing an activity you enjoy, such as exercising or reading a book, is a wonderful way of taking control of your stress. You'd be surprised at how big a difference these can have on reducing your stress levels.
Name of someone to talk to – Speak about your stress issues with someone who you can trust. This can be a massive help for you to get things off your chest.
For more information about our See Stress Differently initiative, please visit: https://comms.cigna.com/mystressplan.
Sources: