Sure, the whole point of going on holiday is to relax, so why would anyone bother to exercise? Here are some helpful reasons why more and more people are choosing to take advantage of staying fit, regardless of where they go on holiday:
Exercising will help you relax. It will reduce your stress levels, so you'll feel in a 'holiday mood' from day one.
Exercise also releases endorphins that make you feel happy, so you're more likely to enjoy your time away.
A little bit of activity every day will help you sleep better, so you'll feel more rested and refreshed by the end of your holiday.
We've got some more suggestions and tips to help you keep motivated and fit in exercise while still enjoying your holiday. We've also got tips for avoiding holiday myths!
Just remember to pack something suitable to exercise in – then there is no excuse for you not to go for it!
Make the most of your hotel
If you've paid for a hotel with a swimming pool or a gym, make the most of it! These facilities are usually open early in the morning and late at night, so you'll have plenty of time to fit in a quick splash in the pool or a brief jog to get your pulse racing. Many hotels will now offer extra activities to help you stay fit on holiday. For instance, these can often include: aqua fitness, yoga and dance classes.
Taking part in these type of exercise classes is a great way of keeping fit on holiday. It also gives you the opportunity to socialize with others at your hotel.
Ditch public transport and taxis – walk!
What better way to fully embrace your new holiday surroundings than exploring on foot? You could even take a walking tour – it's a great way of exploring and learning more about your location.
This can be applicable regardless of whether you are staying in a city, a beachside report or in the countryside. Many holiday destinations can have visiting trails and hiking paths nearby, so be sure to check this out before you arrive so that you can be best prepared.
On your bike!
Cycling is another great source of exercise – it uses all your lower body muscles, it helps to keep your heart healthy, lowers your blood pressure and reduces your risk of diabetes and some forms of cancer. More than that; it can be an ideal form of transport when you are on holiday.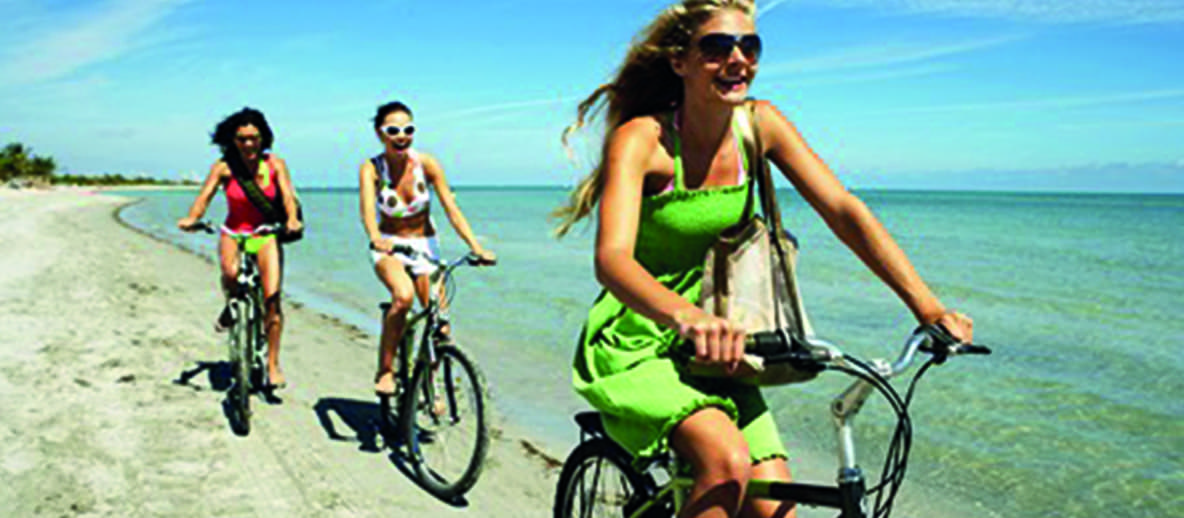 Fitness fun at the beach



Don't just lie on the beach – jog on it! Run on it! If you're the competitive type, you could set up a mini beach cricket, volleyball or football match. On a sandy beach this will be an extra work out for your legs, heart and lungs as surface requires extra effort to walk on. This can also be an added bonus for parents that are going on holidays with children.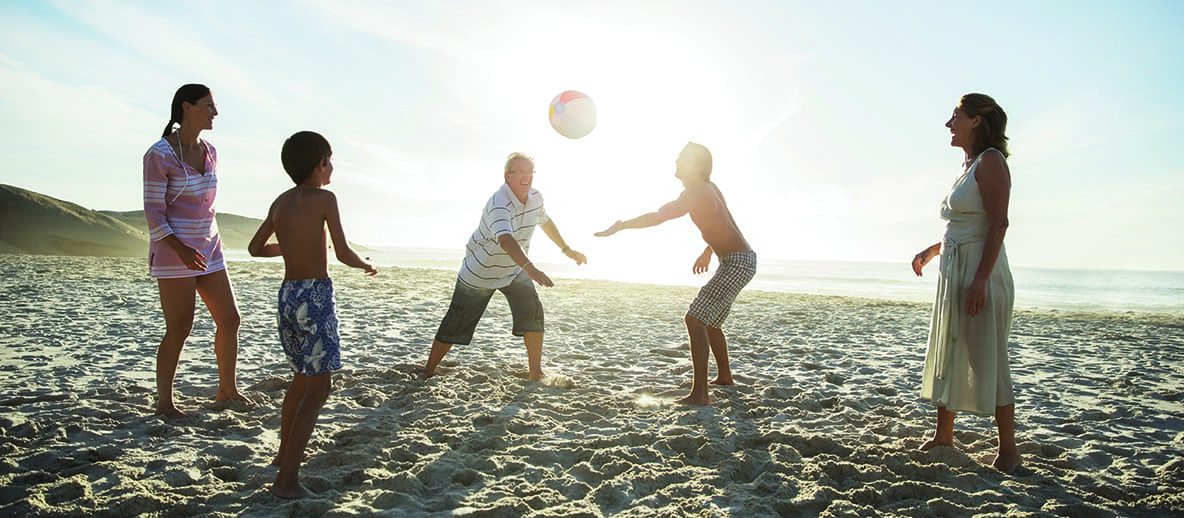 Cool down in the sea
If you're going to be near the coast then the easiest way to cool down and exercise at the same time is to play in the sea. You could even indulge your childish side and have a go at a few water sports. Just remember to pay attention to local tide warnings and safe swimming areas. Cold water has been shown to improve circulation and good blood circulation is vital for your overall health. If you are really keen, you could try a water sport to help you keep fit. Examples include: surfing, snorkelling, jet skiing and water polo.
Pick a sport
How about trying something new? What about windsurfing, water skiing or snorkelling? You could even pick a sporting holiday like a yoga retreat or a fitness boot camp. These type of holidays are becoming more and more popular with plenty of choices on offer.
Continue reading
For more advice on travelling abroad, check out our top tips for planning a holiday.