Johanna Wikstedt grew up in a village on the west coast of Sweden. She fell in love with London when she was a teenager and spent six months studying in the UK capital. She moved to the city full-time when she left school and now runs an electronic trading platform for one of the largest foreign exchange and interdealer brokerage firms in the world.
"Samuel Johnson wrote that 'when a man is tired of London, he is tired of life'," Wikstedt says. "I couldn't agree more, but today I'm confident that Johnson would have been referring to the city's food offerings."
Johanna's family has always been food obsessed and the huge variety of global cuisines available in London has kept her in the city since moving from Sweden 15 years ago. Here she shares her favourite places to eat as an expat in London, from food markets to fish restaurants, gastropubs and gourmet experiences, and how she uses cooking to relax from the stress of her job.
The Swedish food scene has come a long way in the past 15 years. But dining out is still regarded as a treat to celebrate a special occasion. In London, the food is the occasion. London has opened my eyes to the possibility of making a midweek trip to a local pub or restaurant for a casual meal. People simply eat and drink out more in London than they do in Sweden.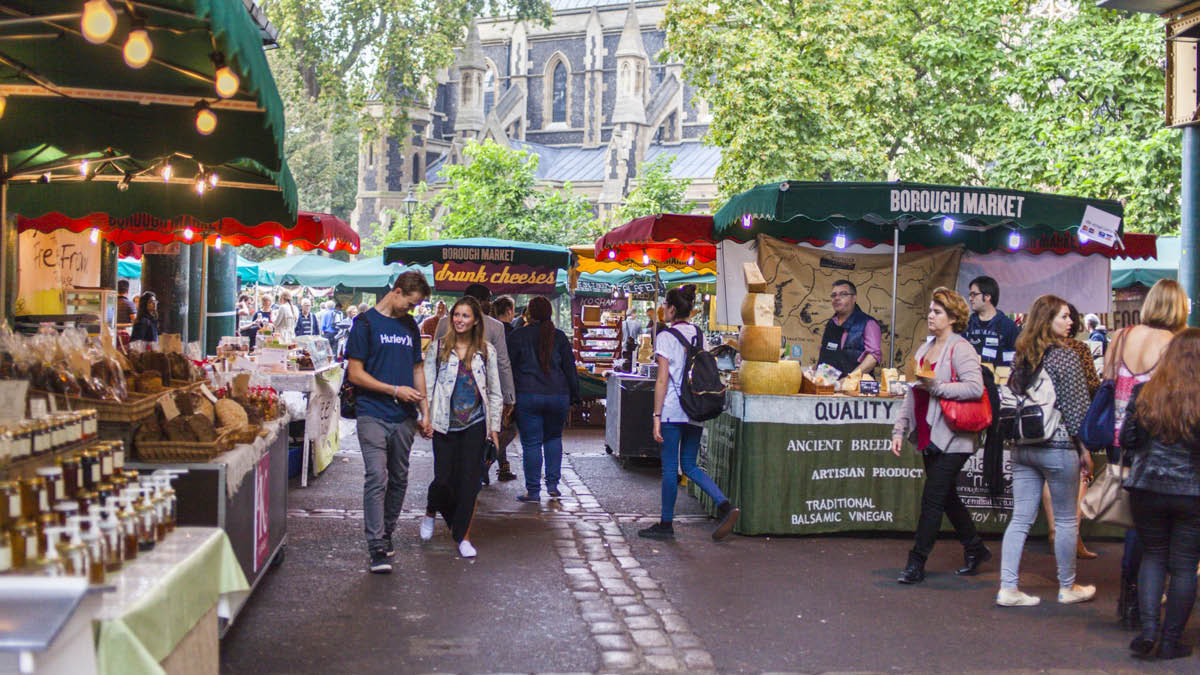 Borough Market is an institution for me. Every weekend I make a pilgrimage to Une Normande à Londres for their phenomenal selection of French cheeses. They also sell a fantastic range of artisan saucisson sec: hang the meat up to dry for a few days after purchase and it will be easier to slice thinly. And if you're feeling peckish –- which you most definitely will do browsing all the market's stalls – stop by Porteña for their unbelievable Argentinian empanadas. The flaky pastry indulgently filled with chorizo and cheese is worth a trip to Borough in itself.
Oysters are my absolute weakness. I am usually a fine de claire girl, but a Morecambe Bay or a Jersey rock oyster are absolute diamonds too, served simply as they are. You'll either find me at Covent Garden seafood specialists Parsons and The Oystermen, or for a luxury treat, Scott's in Mayfair. Sitting on the restaurant's terrace with a glass of chilled Chablis, half a dozen oysters and people-watching the passers-by on Mount Street, is my idea of heaven.
My favourite thing to drink is an ice-cold vodka martini. The best in London are made with a twist at Duke's Bar in St James's, mixed by bartending legend Alessandro Palazzi, a master of his craft who has become a close friend. The bar is an institution suited to so many occasions: work, celebrations, family, friends, after-work relaxation or on your own. It's a must-visit if you are an expat in London.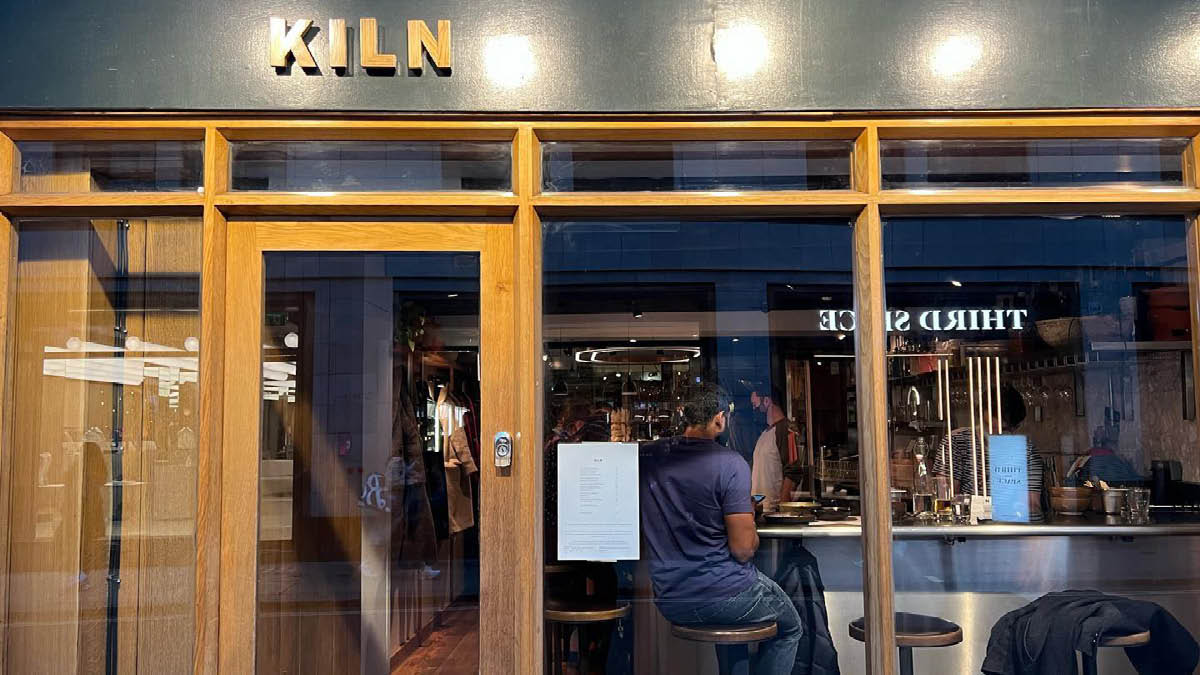 There are so many restaurants in London that you never have to go to the same place twice. But there also a lot of places I want to eat at every week. My favourite places include the grilled Thai food at Kiln in Soho, the Bleecker Burger chain for the best cheeseburgers in town and The Abingdon, a gastropub in Kensington that makes the finest chicken liver parfait I've ever tasted.
Broadstairs makes a great foodie day trip from London. There's a restaurant in the Kent seaside town called Wyatt & Jones where I go for a light lunch of grilled white fish with fresh greens: simple and delicious.
In Sweden we have very easy access to fishmongers. Sadly this isn't the case in London. Every ordinary Swedish supermarket will have a large, fully stocked fish section that fills me with glee whenever I return home. There are herrings, different types of smoked fish, eel, Atlantic prawns, crab – all of it very affordable, freshly caught and not wrapped in plastic or vacuum packed.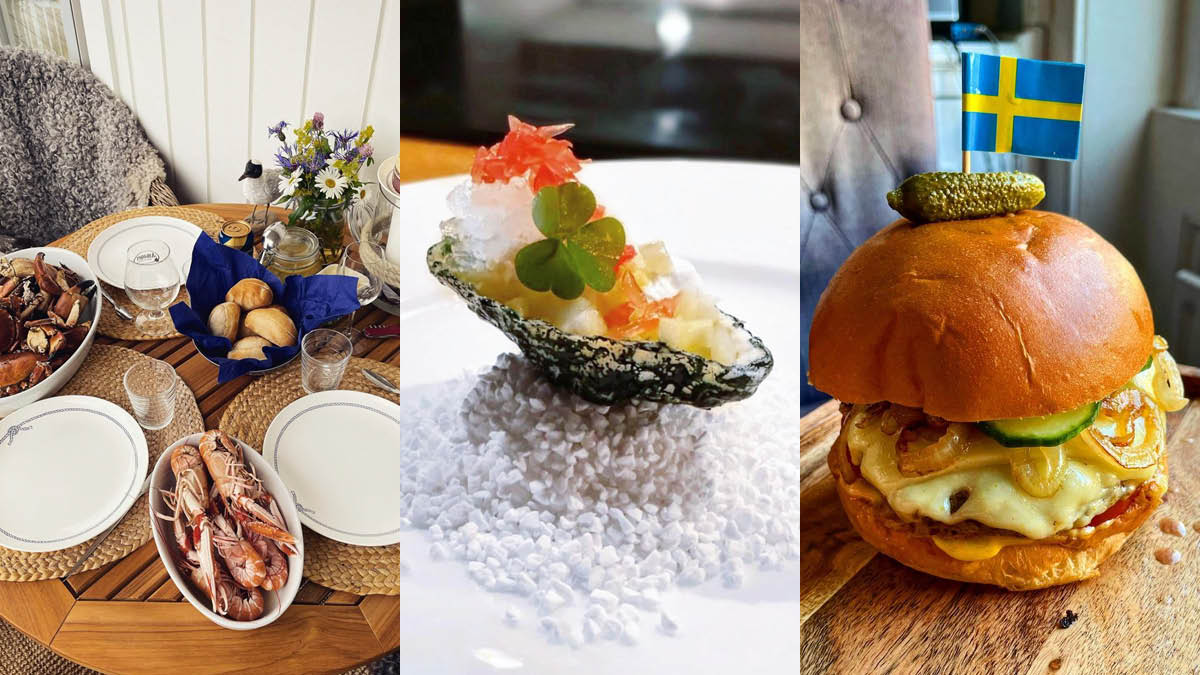 The Swedish food tradition that I miss the most is the annual crayfish party. At the end of summer in August, we set up a long table and serve up langoustine and lake-caught crayfish, different baked breads and chanterelle quiche with matured Västerbotten cheese, which is a sort of sharp Cheddar that Swedes are addicted to. And not forgetting some akvavit schnapps, which is a must alongside the singing.
For a taste of home in London, I visit Wiltons. It is an old-fashioned and historic fish restaurant in St James's with superb service that serves the closest thing I can get to my father's version of a lobster bisque. It is like a hug in a bowl.
I think it's important to slow down life where possible. Having such a hectic, pressured job, despite its thrilling challenges, requires me to be constantly switched on. The moment when I find myself relaxing is when I sit down to eat. Focusing on combinations of ingredients, tastes and textures or simply chewing slower has become my form of meditation — a way to re-group and find mindfulness after a long day, and during it, too. Remembering to enjoy every bite of a quick fresh salad or good ripe fruit in-between meetings has an immensely positive effect.
Cooking at home helps me control stress. I cook five out of seven days a week and I'm convinced this is what saved my mental health during lockdown. I get to be creative and do something with my hands away from the six computer-screens I stare at for 12 hours a day. It started as a 'let's cook my favourite Swedish dishes' when I was feeling homesick but quickly became a MasterChef challenge to myself of 'what can I cook today with only this in the fridge?' I'd cook with random ingredients and then plate it up as delicately as possible and post the results on my Instagram account @itgirllondon. Cooking allows me to zone out and focus on something I love.