Similar to fantasising about winning the lottery, the idea of running a marathon has occurred to many of us at some point in our lives. But few of us ever bring the idea to life. Here's why we all could, however, conquer those famous 26.2 miles.
The marathon isn't being run today. We've all heard someone say 'I'm not fit enough to run a marathon' – we may even have said it ourselves.
But no-one is suggesting you run a marathon today. Or tomorrow for that matter. Running a marathon is as much about the training period that leads into it as it is the act of running 26.2 miles (42 kilometres). The build-up period may be two years, one year, six months, or 12 weeks. With adequate training time, anyone can comfortably prepare their body to run a marathon.
Help is everywhere. The internet, social media, the pinboard at your local running club, every running establishment is awash with expert advice on how to train for a marathon, whatever your fitness starting point. And we mean whatever your starting point.
Even if you've never been on a run before, there's plenty of training plans out there. These often start off with 20-minute exercise sessions (in which you mostly walk) and build up to a five kilometre run. For the running newbie, programmes such as these are the first steps towards training for a marathon.
Know why you're doing it. With a potentially long training road ahead, you'll need to be motivated to achieve your goal. The organisers behind the world's largest marathon, the London Marathon, advise that "one of the best ways to stay motivated as you prepare for your marathon goal is to have a meaningful, personal and clear reason."[1]
Fundraising is often a brilliant external motivating factor that can inspire people to stick to their training programme. If you choose to fundraise for your marathon, the London Marathon advise choosing a cause or charity that is "close to your heart".
If you're not running for charity, consider creating other external motivating factors to keep you focused on your goal, such as aiming to complete the marathon within a certain time.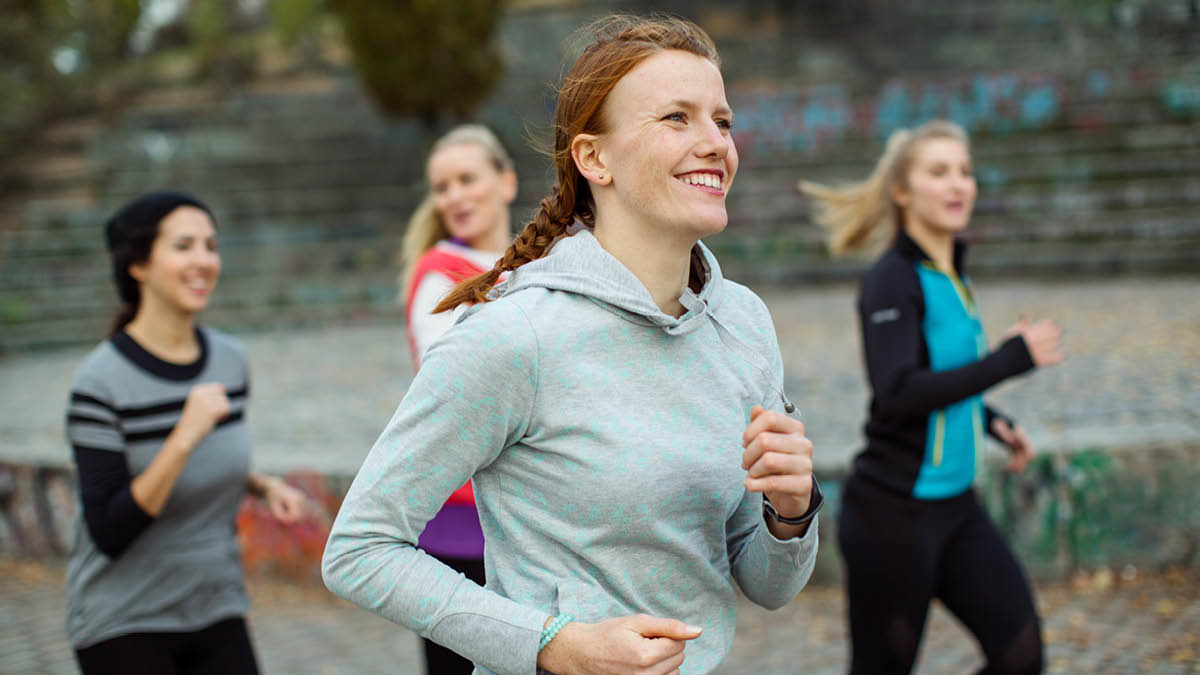 Run yourself to better health. Training for a marathon comes with plenty of overall health benefits as regular running increases your muscle strength, improves your immune system, helps keep your blood pressure and cholesterol at healthy levels, strengthens your heart and keeps stress levels down.[2] It's essentially an all-round health kick that even gives room for you to eat extra calories as you'll be burning up more in training. What's not to like!
There are no barriers to entry. Unlike with some sports, there is nothing stopping anyone from going running or training for a marathon. You could even start training right now. Just walk up that extra flight of stairs, or jog home from work, it all counts as training.
A good pair of running shoes will make your training sessions more comfortable but other than that, you don't need any specialised gear.
Get help from a digital buddy. Exercise trackers can be a great way of keeping you motivated and focused on your training. The good news is there are plenty of fitness trackers dedicated to helping marathoners, not just runners. These devices don't cost the earth and can record your distances, times, and calories burnt; set you fitness goals, and remind you to achieve them.
Many marathons around the world, such as the Berlin Marathon, also have their own app which provides details about the course, so these are worth scoping out as you get closer to race day.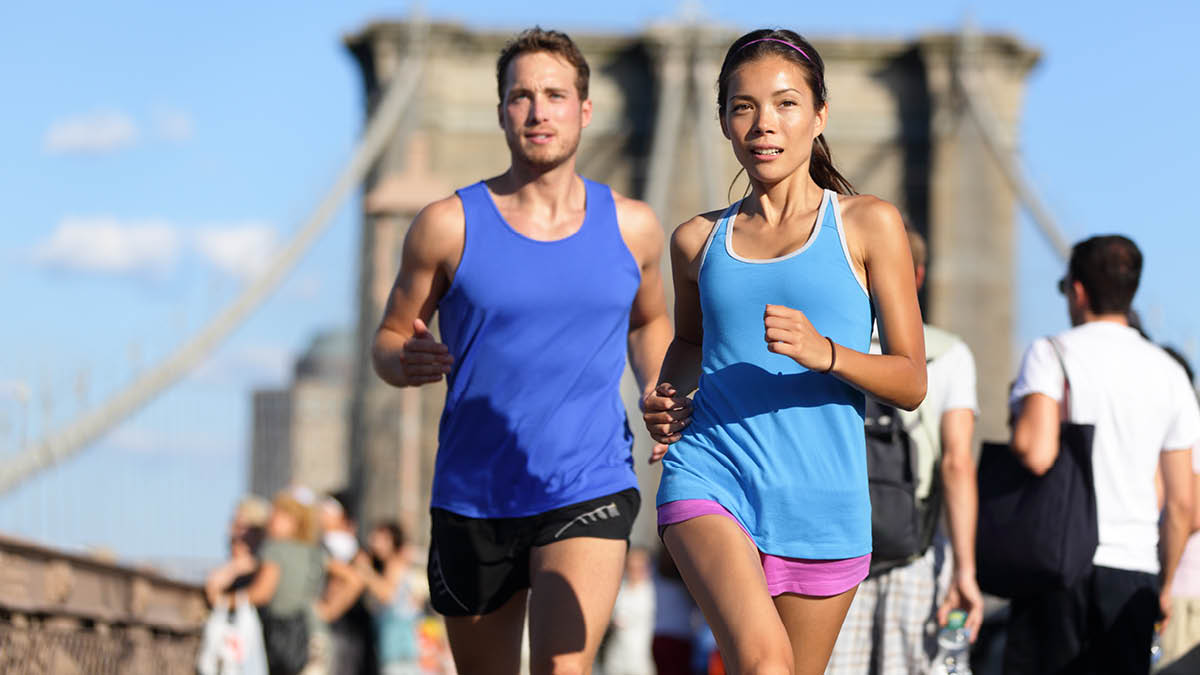 Treat your marathon as a holiday. If you're looking for an additional sweetener for all your training, why not consider running a marathon abroad? That way you can combine a fitness goal with a few days' break before or after the race. Arrive early to your destination and you could prepare yourself for the big day by incorporating some of the route into your final days of training. Some of the most popular marathons in the world are held in extremely desirable locations for city breaks, such as New York, Amsterdam, London, Berlin, Paris and Tokyo.
You're part of a special club. From the messenger Philippides who first ran 26.2 miles from Marathon to Athens in Ancient Greek times, to the Kenyan world record holder Eliud Kipchoge, who has run a marathon in under two hours, and every marathon runner, fast or slow, in between; completing a marathon enters you into a special group of people who know what it's like to run this fabled distance in one go.
Although marathons are popular events nowadays, in percentage terms, the number of people who can call themselves a marathon runner is minute. Running a marathon is a real achievement and can be a life-changing moment for many people. Especially for those who initially said 'I'm not fit enough'.
[1] Virginmoneylondonmarathon.com - Top running tips from our expert coach
[2] Verywellfit.com – 26 Reasons to Run a Marathon