When South African travel and lifestyle journalist Lyndsey Steven first arrived in Dubai 16 years ago, it was slim pickings in the way of sports, fitness and wellness activities. But as the city has exponentially grown and transformed, so too have the ever-increasing options for feelgood fun. Today the emirate takes its healthy, outdoors lifestyle very seriously indeed.
One of the most innovative cities in the world, there are few places in history that have changed as much as Dubai has in such a short period of time. With so much on offer in this exciting, culturally-contrasting city, its progression shows no signs of stopping – and expats such as myself are showing no signs of leaving any time soon.
Where to eat
Dubai has more restaurants per million people than New York, London, and Singapore with an overwhelming array of food and beverage options from virtually every cuisine and civilisation known to mankind. The city's greatest epicurean feat lies in its diversity, and those in search of mood-boosting, life-enhancing fare are incredibly well catered for. From vegan, to plant-based, allergy-friendly, keto, paleo and simple wholesome food, Dubai covers all bases.
Colourful, creative bowls have become a go-to in our household. For the now-ubiquitous açai, superfood and poke bowls, tuck into a 'flaky furikake', or 'mighty Maui' at Pineapple Express JLT where they don't hold back on the toppings.
Zerofat, on Al Wasl Road, Jumeirah 1 also serves stupendously good super bowls. Or, when we're feeling slightly less virtuous, we'll enjoy all the pleasure without any of the guilt with an oil and gluten-free pizza. They even throw in complimentary activities such as yoga classes.
For a healthy spin on brunch we head to Vibe – The Retreat at Palm Jumeirah to enjoy a detox brunch (AED Dhs299 per person, or Dhs349 with pool and beach access) with a DNA genetics test on the side which gives inside intel on your health including possible allergies and advice on the eating plans most suited to your body type.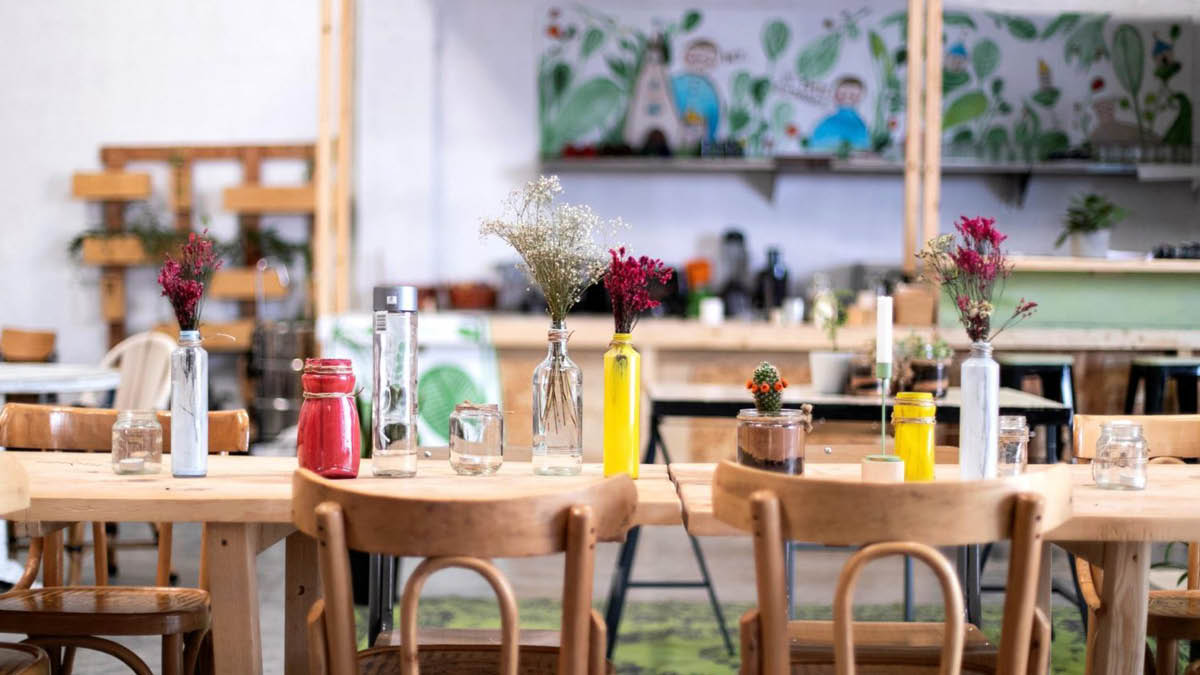 Where to meet people
Reincarnated from Life'n One into spiritual wellness hub and cafe, Seva Studio in Jumeirah 1, is where to join kindred spirits to journey into self-exploration and personal growth alongside internationally renowned teachers and therapists.
Seva Experience, Dubai's first plant-based café serves clean, green dishes rooted in ancient knowledge and soul-aligned sustenance, with eggless omelettes and the famous snickers pie - still two of our favourites. The Mystic Mushroom drink infused with alkaline water promises to deliver more health benefits that you can count using your fingers.
The latest addition to Alserkal Avenue's line-up of hipster cafés, Kave in Al Quoz is where #MarieKondo types convene to partake in up-cycling services, workshops, home styling sessions and consultations on how to make your home or business eco-friendlier. The plastic-free spot also serves a mean homemade pho.
Where to exercise
Cycling has become increasingly popular in the region. Close to 100km long, Al Qudra Cycle Track comes complete with dreamy desert dune views and the occasional ghazal spotting. But for a more leisurely peddle, there are plenty of other options including Meydan cycling track for a 10km cycle hoop, or, if we feel like taking in the city sights, we start at Meydan and head out on the urban route, snaking through Al Wasl and down to Kite Beach.
In line with its vision to make Dubai a more cycling-friendly city, plans were recently unveiled to extend the existing cycling tracks at Jumeirah Beach by 16 km with the overall aim to have 739km of cycling tracks by 2026.
Dubai was quick to jump onto the Barre bandwagon and I have to admit I'm a huge fan of the world's most-searched fitness class trend. The newest addition to the city's already impressive line-up, which already includes Physique 57, Yoga La Vie, and Reform Athletica, is Barre Effect in Al Safa which pledges to create the greatest version of you.
Where to escape
A popular weekend pursuit is heading to the hills for an invigorating early morning hike. Showka Dam in Ras Al Khaimah has a range of routes suited to various levels – it starts off steep whichever path you take, but the spectacular views and sense of achievement make you feel on top of the world. For those who prefer stairs, one route even offers those.
A slightly longer drive but well worth it for the sounds and smells of mother nature and the oddly soothing sensation of dirt crunching under your trainers – not to mention the healthy heart and lung benefits – a day trip to Hajar Mountains, Hatta is a breath of fresh air. The most well-trodden trail is the one to the Hollywood-inspired Hatta sign, but it should come with a 'seriously steep' warning.
Try to make a weekend out of it to take advantage of the post-hiking activities available at Hatta Wadi Hub activity park with multiple slides shooting you into a pool at the Hatta Drop-In, along with gel balling – a new technology of Paint Ball which has all of the fun without the pain – tubing, orbing, archery, wall climbing and axe throwing. Check in for the night - I can highly recommend the deluxe Damani Lodges, or you can glamp it up at Hatta Dome Park.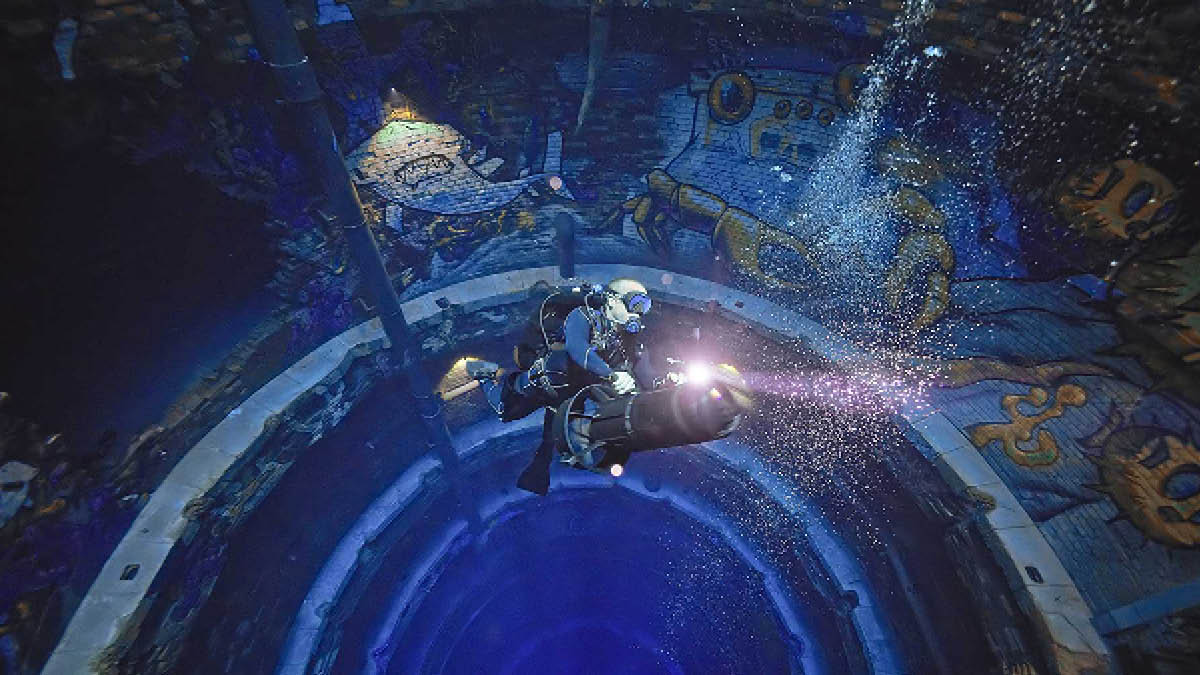 Where to try something new
Following in the footsteps of Will Smith I recently took the plunge in the world's deepest pool at Deep Dive Dubai. The city's newest and coolest sporting venue is a breath-taking 200 feet deep and houses 14 million litres of fresh, purified water. Much like entertainment resort Atlantis, the record-breaking pool has a sunken city to explore and is definitely one for the bucket list – even if it's just for the Insta likes.
Flyboarding, hoverboarding, jetpacking, jetivating, electric surfing… when it comes to foil surfing Dubai has all the latest toys for water babies in search of a big air adrenaline rush. Luckily for me, these heart-rate rocketing sea adventures are all available on my doorstep on The Palm at SeaYou water sports centre next to Sofitel, Hydro water sports at Dukes, The Palm and the Water Sports Beach Hut at Aquaventure Beach.
Where to be mindful
Unplug and bond with nature at Love Lake in Qudra Oasis. With two gigantic interconnected heart shaped lakes, Love Lake is so immense it can be viewed from space. It's a fantastic spot for sunrise and sunset walks and barbeques…and of course the obligatory selfie.
Hot on its heels is Long Salt Lake, the huge man-made channel located in the middle of Abu Dhabi's desert filled with crystal clear salt water – it's a favourite for night-time camping.
Set amidst 35,000 square meters of beautiful Ghaf tree forest, outdoor adventure park Aventura in Mushrif Park is where the whole family can enjoy the highs of adventure activities like nature trail, tree surfing, rope climbing and ziplining.
My children also love Al Barsha Pond Park where we can mix up a family outing with a dose of fitness thanks to the 1.5km running and cycle track. There are also kids' cycling areas, bike rental and fitness machines, as well as various courts and play areas.
If you're lucky enough to have a pool and fancy just chilling out at home Gulf Ice Factory and Modern Ice Factory, sell 25kg ice blocks for around AED200 a piece to keep your pool cool during the scorching summer months.