Whether the bustling cities or thriving outdoor lifestyle and temperate climate that promises an abundance of sunny, dry days, South Africa delights expats with a varied and plentiful experience.
In the first days of his arrival, Gilles says the country's "spirit" set the tone and helped put him at ease while finding his footing. But he adds: "The inherent difficulties of an international assignment, such as feelings of estrangement and personal safety, soon created their burdens."
His words echo those of other overseas employees adjusting to a new way of life, navigating increased stress, anxiety levels, and other well-being issues.
Cigna's 360 Well-Being Survey1 reports that 90% of globally mobile workers suffer stress, compared to 77% of local workers. In short, the findings tell us that the pressures on expatriate employees are amplified. "It's certainly true. Stress and loneliness became a problem," Gilles says. "And when the pandemic took hold, things got harder."
The toll these feelings were taking became apparent when he noticed a shift in his mental well-being around two months into the first lockdown. "I couldn't replenish my energy levels. It was the first time I realised how much I needed to be among different groups of people."
He advises anyone considering a stint abroad to take measures to protect their mental health so they can fully reap the rewards of spending time in a new country. "Everyday well-being concerns can quickly escalate if they're not properly supported. Fortunately, my employer's support went hand in hand with my Cigna international health plan. Both proved vital to my family and me."
When asked about specific wellness services included with his health plan, he says: "Knowing that my wife could also speak with a Global Telehealth doctor by phone or video should a health concern arise in the family gave us tremendous peace of mind."
Gilles says he was fortunate to have experienced many personal high points living in South Africa, including the birth of a second child and the extra time spent together as a family. Then there was the camaraderie with other expats, which he describes as an "amazing experience" in itself.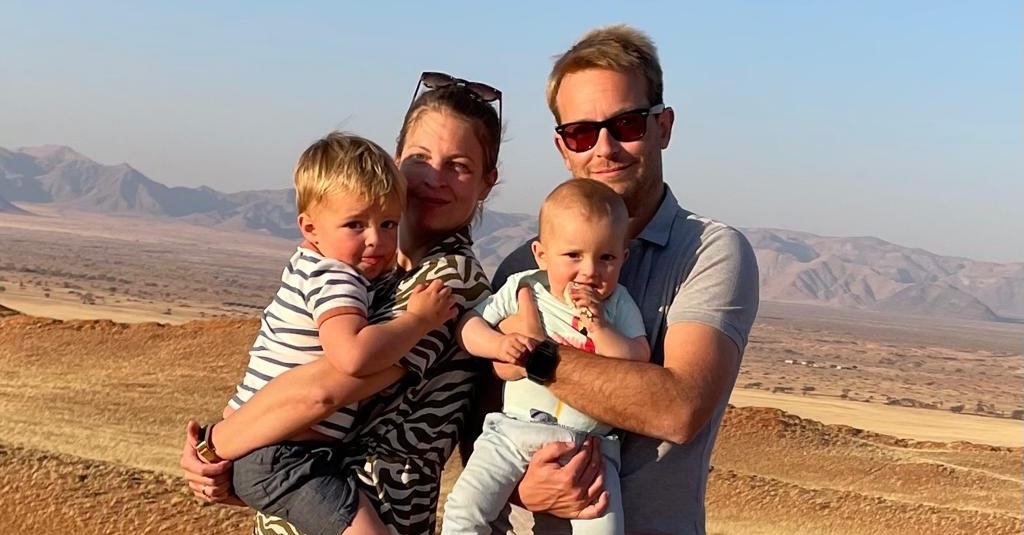 Like other expats he encountered, Gilles now has his own South African adventure stories to share. "It turns out expats on assignment in South Africa are pretty adventurous, and I love adventure! Although I've learned that when overcoming any challenge, it's essential to have a solid support network to turn to – family, friends, colleagues, and comprehensive wellness services.
From pre-departure to the end of the assignment, our "Employee Whole Health, worldwide" guide can help your team prepare for each phase of an international project. Download your free copy today!