PRESS PLAY TO LISTEN TO THIS ARTICLE
Voiced by artificial intelligence.
---
Reduced presenteeism
Just because your employees turn up for work every day, doesn't mean you have a productive or positive workplace. The rise in 'presenteeism' is something every organisation should be mindful of and monitor. According to a Stress in the Workplace Study [1], three quarters of employers have observed presenteeism in their workplace and younger employees seem particularly susceptible: Gen Z employees report that for 25% of their working day they feel 'present but not fully engaged', and 20% of Millennials admit the same feeling. [2]
Presenteeism is characterised by tired, unmotivated or ill employees showing up to work despite not feeling up to the task. The impact can be considerable for the employee, whose mental and physical well-being can be seriously compromised. The need to 'show up' at work means they may never allow themselves time off to recover from illness, or they return to work too early, or they may never take a break from work at all – all of which can cause increased levels of stress, exhaustion and future poor health.
As for the employer, one consequence of presenteeism is productivity loss, however it can also have wider negative repercussions on general employee morale which could ultimately be detrimental when it comes to employee retention – would you want to stay in an unmotivated environment?
As a business leader, when you take the 5% Pledge, you are making a commitment to invest time implementing a mental health support network within the workplace, which can build trust between employers and their workers, and could be the solution to preventing presenteeism.
Positive mental health support at work should do more than just guarantee attendance, it should also encourage time off when needed. Employees that are aware of the negative effects of presenteeism and the importance of self-care will prioritise their mental health.
In short, you're communicating to your business that you don't just want an employee to be present, you want them to be happy and motivated to be present.
Fewer sick days
High rates of employee absenteeism can be down to ill health as a result of an unhealthy lifestyle, negative working environments or the employee concerned simply may not be enjoying their work any longer. However employees could also be experiencing personal problems or financial issues. Inflation and the rising cost of living are top of mind for many employees at the moment, 37% of respondents to Cigna's latest global well-being survey [3] said this was their biggest worry. It's important to consider the underlying cause for absent employees – especially in cases of recurring illness.
The connection between poor mental health and reduced physical health has been made by many studies, according to the King's Fund and Centre for Mental Health [4], 30% of people with a long-term physical health condition also have a mental health problem, so it makes sense to have the right support network in place for your workforce. By pledging time each month that's dedicated to understanding your employees' mental health, you can help address their issues, prevent them happening in the future and reduce the need for your staff to take time off to recover from illness.
It also makes good business sense. The University of California, Riverside found that organisations which invested in well-being saw financial benefits to their business, with each dollar spent on well-being programs resulting in a reduction of US$3.27 in health costs and US$2.73 in absenteeism costs.
A happier, more open workplace
Having employees who know that their employer has their best interests at heart, and is concerned about their mental well-being, can only have a positive impact on creating a happier workplace. Cigna's 360 Global Well-being Study revealed that employees who feel their mental health is well supported in the workplace are 5.6 times more likely to trust their company, and 3.5 times as likely to take pride in their work. These positive feelings can also equate to a reduction in burnout.
By taking the 5% Pledge, leadership teams are outwardly communicating that they're focused on promoting cultures of openness, transparency, and compassion, so that employees feel safe to talk about how they feel and supported enough to act on their feelings and look after their own mental health. Everyone in the organisation should feel comfortable discussing their mental health and work-related challenges.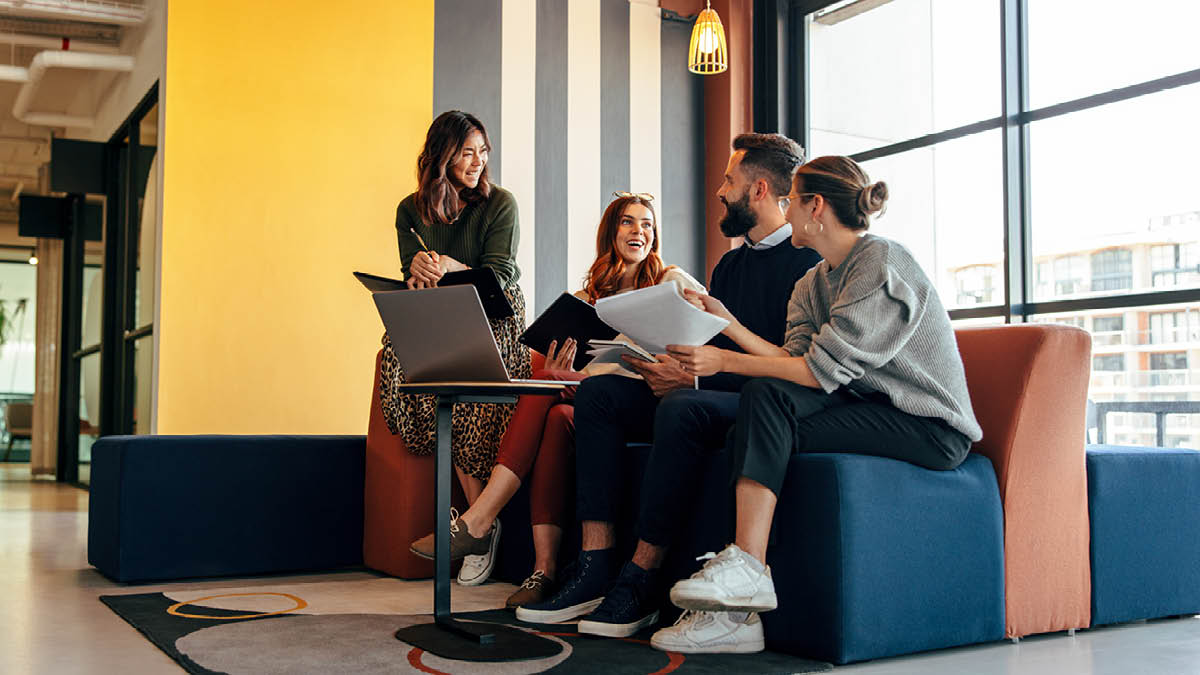 Staff retention
The Cigna 360 Global Well-being Survey 2022 reported that 84% of employees are stressed. With workers experiencing stress and burnout in such vast numbers, it's no surprise that employees look favourably at employers who offer not just physical health support (gym membership and the like) but also mental health support.
Dr Stella George, Chief Medical Officer, International Health, Cigna Healthcare, says: "It is critical that organisations do everything they can to create an environment where people can share their concerns, and that they listen to their employees on how work can best be structured to support them."
By signing up to the 5% Pledge and commiting your leadership time to the task of creating a supportive working environment, you'll be demonstrating that your business cares for its employees, inspiring productivity, teamwork, resilience, and loyalty. A positive working culture will go a long way to help your business to retain its employees.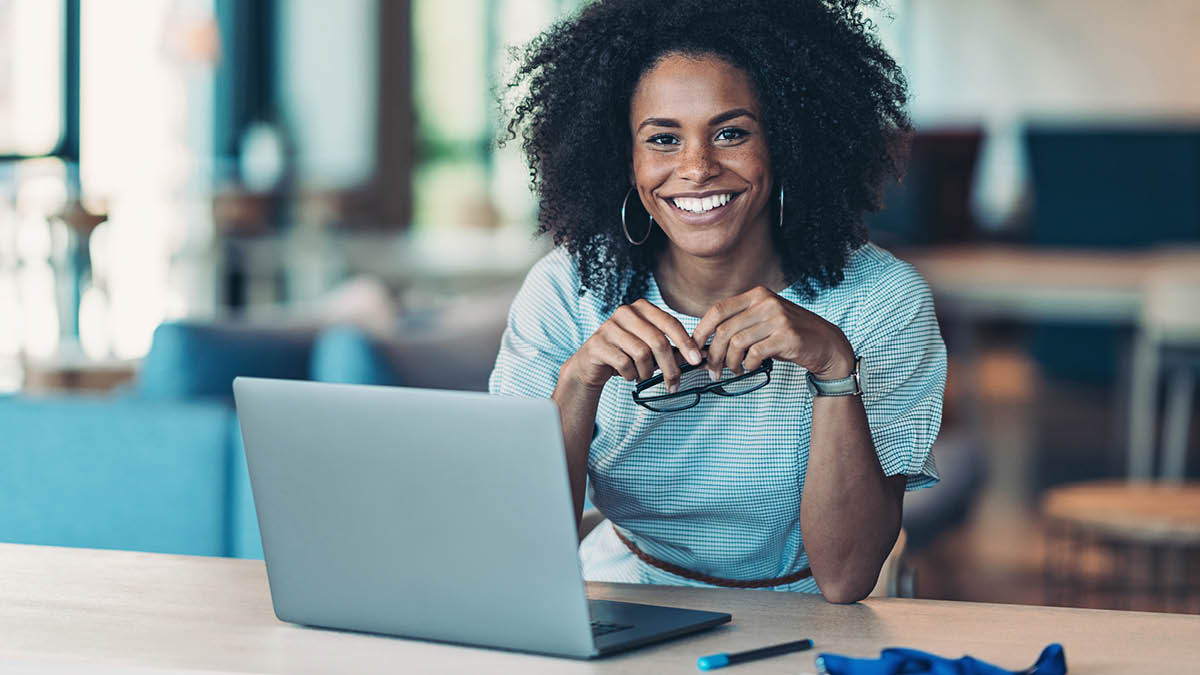 Appeal to prospective employees
When people are looking to change job, support for mental and physical well-being ranks high on their list of priorities. One of the key findings from the Cigna 360 Well-being Survey in 2022 was that 79% of those looking to change job are re-evaluating their life priorities. Many prospective employees may question if your workplace will not only fulfil their career needs, but have a positive impact on their individual needs such as mental and physical health.
By making sure that your Pledge action is visible in the real world and not just on internal communication statements or planning documents, you'll be outwardly promoting your positive workplace culture, and demonstrating that employee well-being is taken seriously within your business. By sharing initiatives that you've successfully implemented via your social media channels, you'll inspire others to take action and also broaden your organisation's appeal to those who may look to join in the future.
Providing strong mental health support and creating a positive working environment are essential factors in a successful business. Take the 5% Pledge today, and join a universal movement towards a healthier, more sustainable approach to workplace culture.
1. https://www.mindsharepartners.org/mentalhealthatworkreport-2021-dl
2. Cigna 360 Global Well-being Survey 2022
3. Cigna Rhythm of Well-being report 2023
4 https://www.kingsfund.org.uk/projects/time-think-differently/trends-disease-and-disability-mental-physical-health