Mike has been working at Cigna since April 2018. In the summer of 2020, he moved from Glasgow to Manchester, where he is now working from home full-time.
In this interview, Mike shared more about his move.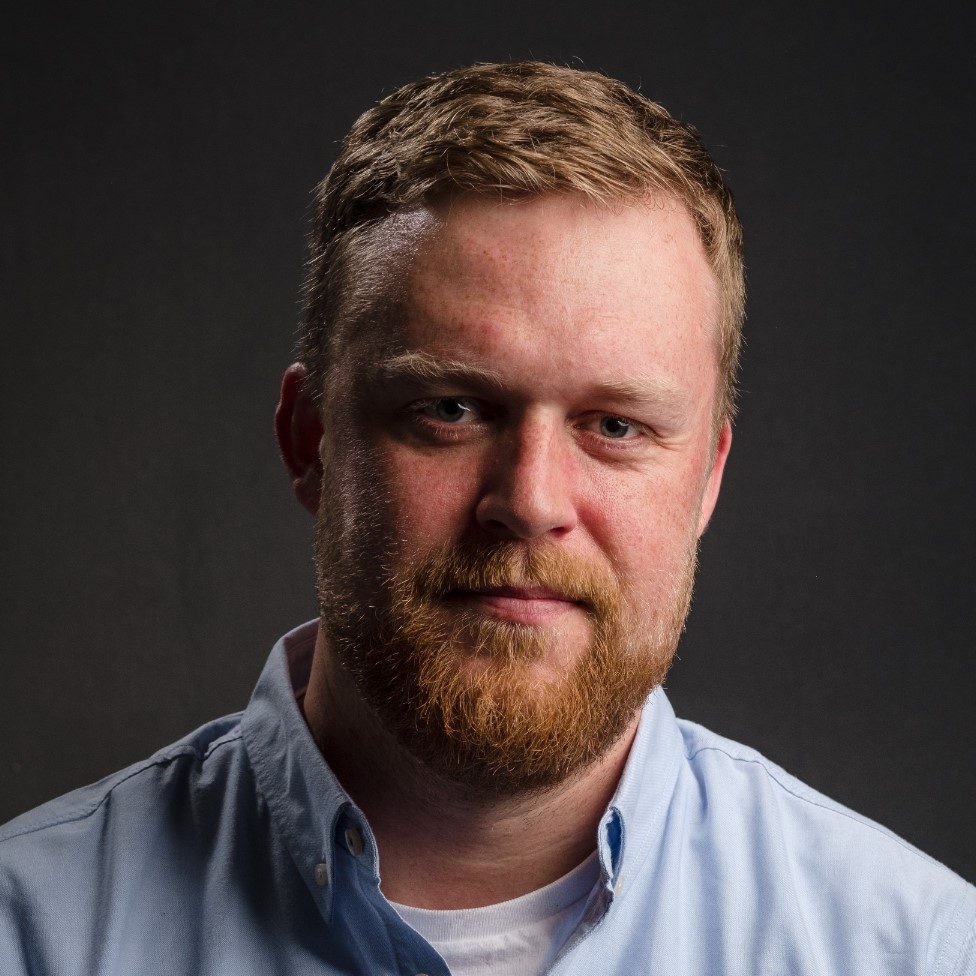 What kind of things excited you about your move to Manchester?
The city itself! Every single person we've spoken to about Manchester has spoken of their love for the place, and it is very similar to Glasgow. It's very green and it's surrounded by beautiful countryside and hills (just maybe not the hills I'm used to north of the wall).
My wife is a violinist at the Halle Orchestra and when everything returns to normal I cannot wait to watch her play as a full-time member at Bridgewater Hall.
Is there anything in particular that you were stressed out about for your move?
My wife heard of her job offer back in January but the COVID-19 pandemic came along and really put things on hold. We'd been on pause in the meantime, unsure whether the music industry would ever recover from this madness.
The arts and music have been hit very hard so when we heard that the Halle had been well supported by its sponsors and they were still keen to have my wife join we were over the moon and set the move date straight away as lockdown was easing.
That stress was long-term and quite hard to deal with, but thankfully we have two children who would not let us sit down long enough for it to take hold. Oh and packing. Packing really is the most horrible thing. There is nothing good about it at all.
What are you going to miss about working in the Glasgow office?
I'm going to miss working with my Glasgow compadres a lot. They're a great bunch of people! Moving during a pandemic was strange and the only difference in my life now is the room and city I'm working in — everything else is the same really.
I'm really hopeful that once things settle down and the virus has less of a hold over us, I'll be able to visit the Glasgow office and hang out with everyone again. The 6th floor office was cool too, with all the new spaces — it made working in small, collaborative groups very easy.
I will not miss the lifts in which, in my first week, I got stuck in. I had to prise open the door to get out.
What are you going to miss about living in Glasgow?
Glasgow has been my home for over sixteen years, as mightily strange as it is to say that. In the first couple of years I was intimidated by its size, but it grew on me because the people are so friendly and welcoming.
It is unlike anywhere else I've been in and I'll miss the cones on the Duke's head, the music venues, Paesano, Mozza, Nippon Kitchen, Glasgow Green, Kelvingrove, the West End, Byres Road, how ridiculously close it is the West of Scotland, the squinty bridge, the Clyde, the Royal Concert Hall. There are too many things to count!
Finally, are there any helpful tips that you use to deal with stress and maintain a good work-life balance?
Change your space. Try and recognise when you're stressed and change your space — it's cliché but it works. It could be something small like walking around the garden, helping the kids draw or going for a run.
We're really very simple beings at the core, and changing your environment is dead easy and has a clearly positive effect on your psyche. You'll come back to the problem with new clarity and realise it wasn't so hard after all. And coffee obviously. Lots of coffee.
See Stress Differently

At Cigna, our work is rooted in our mission to improve the health, well-being and peace of mind of those we serve. Using cutting-edge technology and through our work partnering with doctors, technologists and artists, we have come up with a powerful new way to make the invisible visible. Introducing our stress care initiative - 'See Stress Differently'.
Our doctors have devised a short stress test, based on an established industry standard: the Perceived Stress Scale. The test only takes three-minutes to complete and you can take it here.
Be sure to share your test results with us on social media by using the tag #SeeStressDifferently.
For more information about See Stress Differently, please click here.
Further tips
Find out more tips for preparing to move abroad by visiting our blog post with 7 helpful tips for a successful relocation.