Expat Monica Brown is the founder of communications agency Lotus International, which counts some of the most famous restaurants on the planet among its clients. She moved to Melbourne in 2015 when she launched Heston Blumenthal's Fat Duck pop-up and liked the Australian city so much she decided to stay.
Brown was born in Scotland and says that Melbourne plays Glasgow to Sydney's Edinburgh, or New York to Sydney's Los Angeles. Melbourne, in other words, is the cooler and hipper of Australia's two biggest cities.
"The first thing that hit me was how friendly and helpful the Aussies are," Brown says. "There is a real have-a-go attitude here and, if you are up for it, everyone rallies around you. Doors it took me years to open in London were immediately accessible in Melbourne." Here, the committed foodie reveals the favourite food and drink she has found going through those doors.
Melbourne is known as the food capital of Australia. The city has a seasonal climate – cold winters and super-hot summers, with sunny autumns and comfortable springs. The weather makes for great produce and a terrific restaurant scene.
The best thing about Melbourne is the food markets. My first difficulty when I arrived in Australia was shopping for groceries. I'd always eaten well in the UK, with biodynamic meat, organic veg and raw cheese and milk, but I didn't recognise any of the brands in the big supermarkets. Then I discovered how Melbournians shop: at the markets. The historic Queen Victoria Market is stunning, like Borough Market in London, but there are fantastic food markets all over the city. I also love South Melbourne Market and Abbotsford Farmers Market, which is in the grounds of a convent.
My favourite market is my local, Prahran Market. Maker & Monger is the finest cheese shop on the planet – their cheese toasties are legendary and part of the market ritual. They even got the thumbs up from Liam Neeson on a recent visit. The fish counters are a joy and Gary's Quality Meats sells the best grass-fed beef in Australia. You'll also find Damian Pike, who sources over 40 varieties of mushrooms. His pine mushrooms are the most delicious I have ever experienced. It's a short season and for a few weeks in autumn they are on everyone's menu, from breakfast to dinner.
I am a big fan of Melbourne's Asian supermarkets. They sell an incredible variety of vegetables, including all kinds of greens, from marigold leaves to tatsoi and amaranth. Vietnamese mint is my favourite – I have it with everything. I also love the red-skinned peanuts, which I buy in a packet with Szechuan peppers. They're great as a snack or to throw on some noodles with beef and veg.
Melbourne coffee culture is next level. There are so many different varieties, from flat white to piccolo or a magic, which is a double ristretto with steamed milk. It's pretty much impossible to have a bad cup but the hardest decision is what to eat with it. I'd suggest Lune croissants. I gift them to visiting French chefs, who are always blown away by the quality. Lune is owned by Kate Reid and her brother Cameron. Kate swapped a career as a Grand Prix engineer to make croissants and her pastry is exquisite.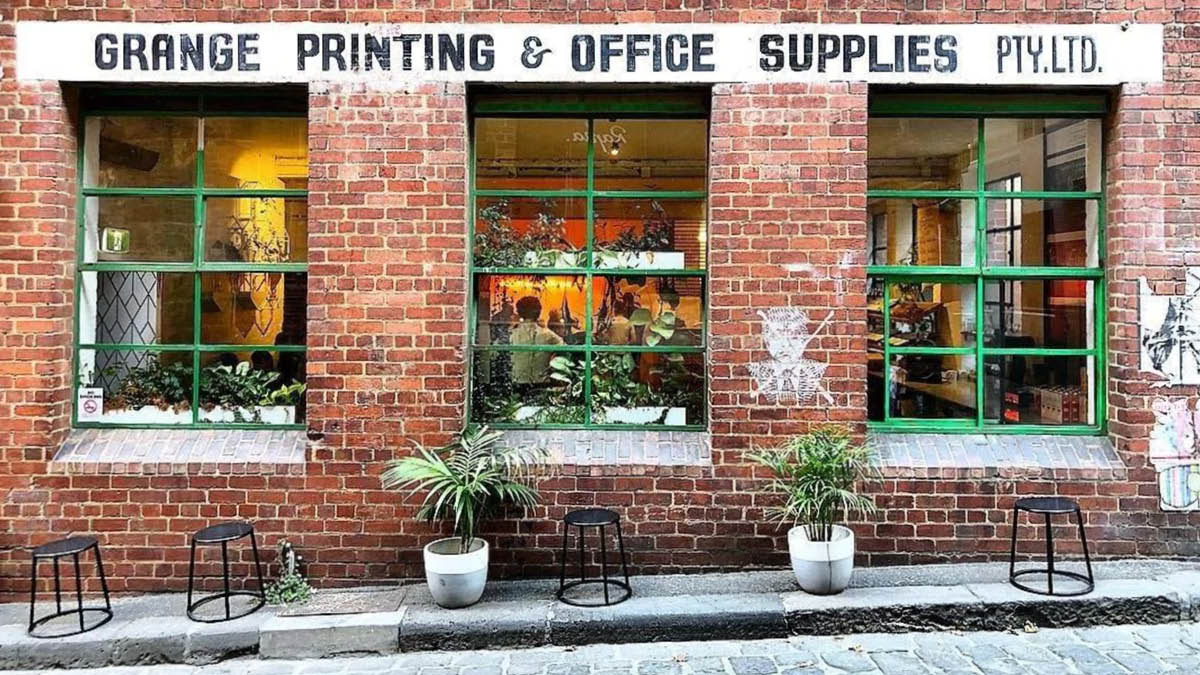 Breakfast and brunch are a big thing in Australia. It feels like everyone in the southern hemisphere gets up at 5am to get their yoga or ocean swim in before work, which means they're hungry afterwards. I love Brick Lane café in the CBD – maybe because the name makes me homesick for London, but mainly because of the incredible breakfast feast made with local produce.
Australians love their country and all the produce from it. No matter whether you eat in a Vietnamese or Italian restaurant, you always feel that you have a taste of Australia. There's just something about the freshness and the locality of the food. They love to celebrate it, too – The Melbourne Food & Wine Festival is a yearly party.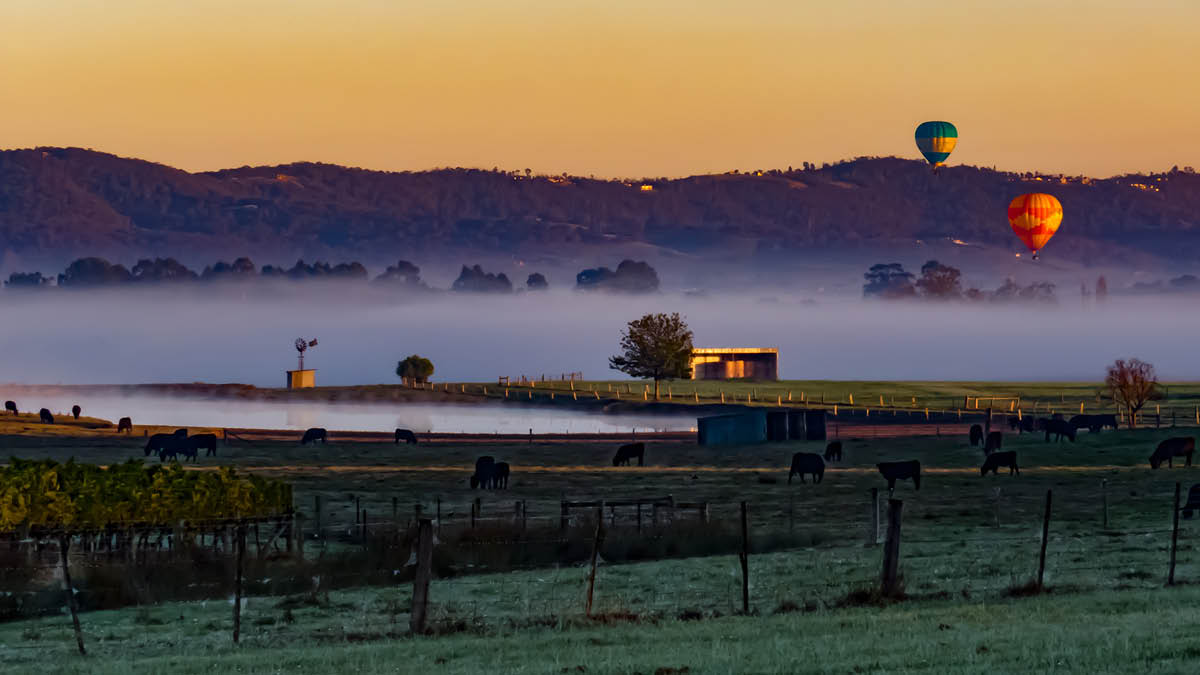 Pipis Kiosk is right on the beach and one of my favourite places. It serves beautiful fresh food and has an exciting wine list. The beach is close to the docks – Melbourne is a city that has grown up around Port Phillip Bay and the Yarra River – but it is still a wonderful place to swim. The most spectacular beaches, though, are more of a drive down the Great Ocean Road or further down the Mornington Peninsula. I like Gunnamatta and Portsea beaches.
I fell in love with Australian wine in Melbourne. None of the good stuff is exported because it sells so fast here. The Yarra Valley is a half-hour drive from the city centre. I love the cooler-climate chardonnays and travelling from vineyard to vineyard to taste wine before you buy is a staple weekend pastime for Melbournians. Tarrawarra Estate is a good place to start and there's an art gallery in the town, too.
The produce from Victoria state is some of the best in the world. I love Great Ocean Ducks, Yarra Valley Caviar – sustainable and delicious – and Steve Feletti's Moonlight Kiss oysters from Moonlight Flat in Batemans Bay.
I'm a big fan of LOWIN. It's an Australian-made, anti-inflammatory green drink which I swear by. You just add water and it tastes gorgeous. Of all the health products I have tried, this is the easiest to drink – and it works. It's made with alkalising micro algae and bioactive super greens with a few tasty Australian super-nutrients, too. It's wonderful for digestion and glowing skin and it just makes me feel happier.
I have too many favourite restaurants to mention. But here are a few. Embla, for a taste of seasonal Victoria. Ides serves a tasting menu which feels different every time and is always packed with flavour. Cutler & Co from chef Andrew McConnell really captures the spirit of Melbourne. Last but not least, Society, by restaurateur Chris Lucas, comprises two restaurants and a bar. It's a chic, world-class destination, designed and made by Australian designers and architects. Utterly gorgeous.